Former KKK Headquarters
Introduction
In 1927, the First Methodist Episcopal Church sold this property to the local chapter of the Ku Klux Klan. The Klan was organized as a white supremacist organization following the Civil War and saw a strong resurgences in the early 1920s. This property served as the Klan headquarters during the late 1920s, a period when the Klan was on the decline nationally. One of the leading reasons for the Klan's decline in the late 1920s was the revelation that national and local Klan leaders were embezzling funds.
Images
1927 Logan Banner Article describing the Klan's purchase of the property from the church.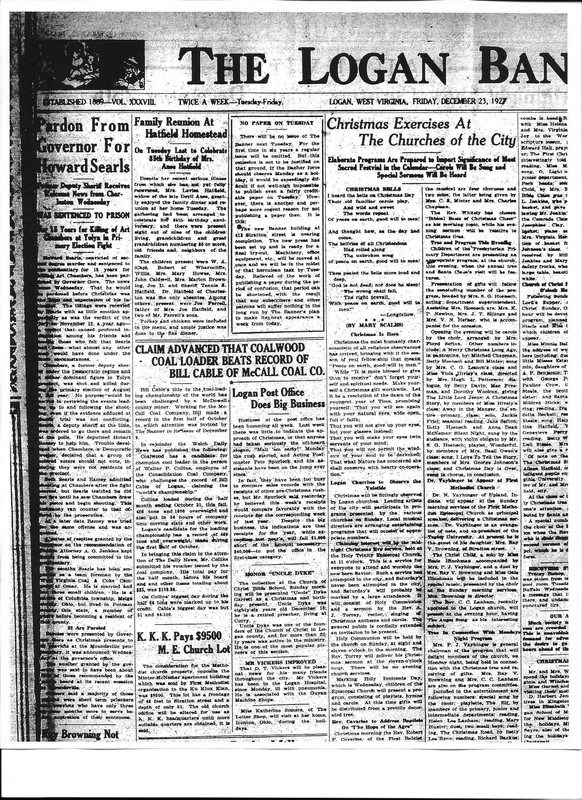 Former First Methodist Episcopal Church that became the KKK headquarters after being sold.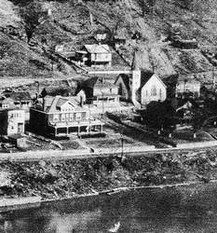 Location of area where the KKK headquarters and church once stood. Storage Buildings are now on this land, and owned by Kevin White according to The Logan Banner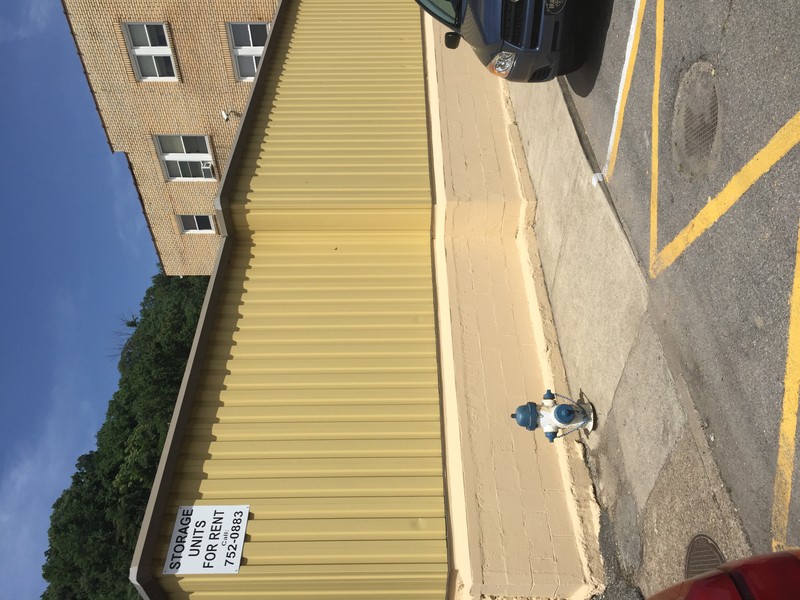 Backstory and Context
In November, 1927, the Klan purchased property at this location from the First Methodist Episcopal Church's Board of Trusties. The Klan paid $9500 for the property and used it as its local headquarters. Naaman Jackson, a member of the church's board and Logan County Circuit Court Judge presided over the famous 1932 Mamie Thurman murder trial. In this trial, African American handyman Clarence Stephenson was convicted of murdering Mamie Thurman despite a lack of evidence linking Stephenson to the crime. To this day, the trial remains controversial, with many local residents and local historians maintaining the likelihood that Stephenson was innocent.

According to local historian Dwight Williamson, the Klan had been operating in Logan County during the national resurgence of the Klan in the 1920s. On January 28, 1928, the State of West Virginia Secretary provided the Logan chapter with an official certificate of incorporation.
According to information that was retrieved by microfilm from the Logan County Public Library, the Logan Banner reported on December 23, 1927 that the "K.K.K. paid $9,500 for the "M.E. Church Lot". The Banner described the lot as having a "frontage of 46 feet in Stratton Street and a depth of only 51." The Banner would report that the church would serve as the new headquarters of the Klan until "more suitable quarters are obtained."

As of December 4th 2014, the church where the Klan made their headquarters has been long destroyed, and the properties new owner Kevin White has transformed the area into storage units. The area previously had been used as a playground with the Salvation Army "as it had been deeded off" according to the Logan Banner Post from Dwight Williamson.
Sources
The KKK in Logan accessed on June 22, 2015 http://www.loganbanner.com/news/local_features/150756401/The-KKK-in-Logan-County The Logan Banner. Vol. XXXVIII. Friday December 23, 1927. Accessed on June 24, 2015, Logan County Public Library Microfilm Collection.