Winn Barn
Introduction
The Winn Barn is situated approximated two miles northeast of the community of Weston in rural north-central Umatilla County. The site is characterized as the junction between the slope and highland areas of the Blue Mountains and the barn sits near Little Dry Creek along Winn Road and is adjacent to Winn Ditch. Approximate to the barn are open agricultural fields, deciduous and evergreen trees and shrubs, including numerous black locust trees planted by early Euroamerican settlers, and other residential and farm buildings that constitute the Winn farm property. These buildings range considerably in date from between the late nineteenth century through the 2000s. The Winn Barn is oriented north/south and rests on a slope with descending elevation west to east.
Images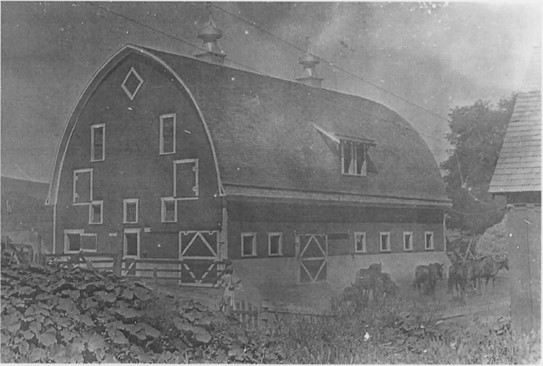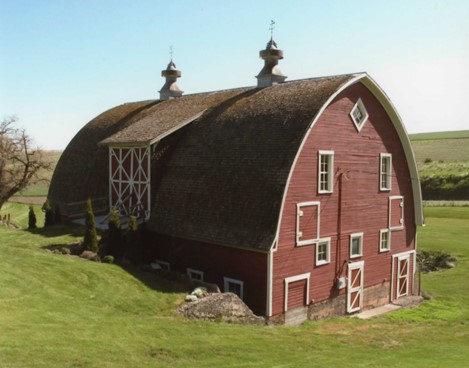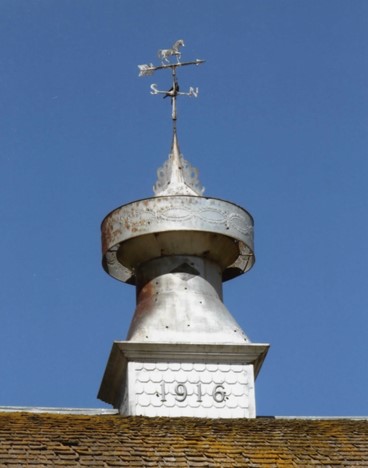 Backstory and Context
Built in 1916, the gothic-arch roof, two-story barn measures 40x60 feet in size, and has a concrete perimeter foundation. The building is of wood-frame construction and has a daylight basement supported by rounded posts and beams. The wood cladding, painted in iconic "barn red," is double-drop shiplap and emphasizes its horizontality by the perceived thinness of the boards. There are many windows on the building, which allowed for ventilation of livestock, and all are trimmed with white wood boards. The windows on the first floor are wood, four-light horizontal sliders with one, one-light slider.
On the second floor and in the dormer on the east facade the windows frames are wood, 4/4 double-hung sash, and operate on a rope-and-pulley system recessed into the wall cavity.
There are entrances on both the ground and second floors, with the ground floor entrances on the north, south, and east facades and second-floor entrance on the west. All of these entrances are wood and have diagonal structural members lain on top of wood panels. The ground-floor entrances were planned for animals and humans while the second-floor entrance was intended for use by hay and grain wagons.
The 40-foot gothic-arch roof is clad in wood shingles, and though they are not original, the roof has always had wood shingles. Along the ridgeline of the roof are two metal ventilators, which have low relief details and are topped with original weather vanes showing the cardinal directions, and along the east and west facades are wide, flared eaves.
Sources
National Register for Historic Places Nomination documentation.
Additional Information