Sonoma County Museum
Introduction
The Sonoma County Museum, also referred to as the Museums of Sonoma County, is located in Santa Rosa, California and is housed in the former federal post office building that was constructed in 1910. The museum is comprised of two museums, one focusing on the regional history of the North San Francisco Bay area and the other on modern and contemporary art by artists who have lived and worked in Northern California. The art museum moved into a new building located at 505 B Street in April, 2015, freeing up exhibit space for the history museum. The 425 Seventh Street building is listed on the National Register of Historic Places. The history museum is an affiliate of the Smithsonian Institution.
Images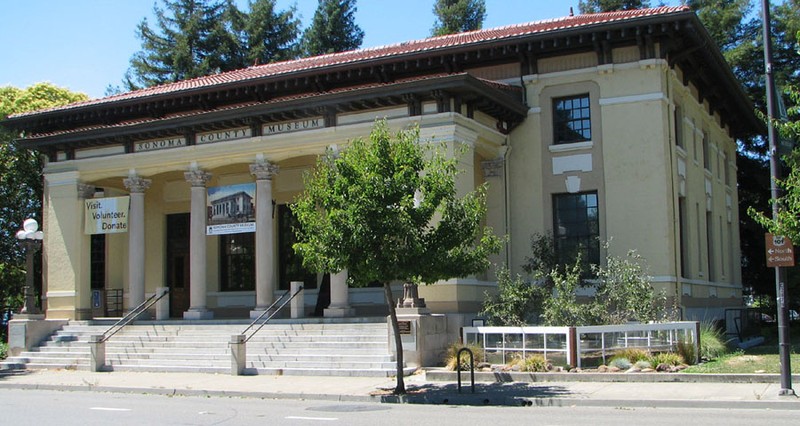 Backstory and Context
Calls for a new post office building began in the early 1900s and Congress eventually passed a resolution authorizing a new one in 1906. However, plans were put on hold after the 1906 earthquake destroyed much of Santa Rosa. Construction began in 1908 and was finished two years later. The post office moved into a nearby building in 1979 and the Sonoma County Museum opened in 1985.
Sources
"History Museum," http://www.sonomacountymuseum.org/about-us/history-museum.aspx#/3. Retrieved 6-29-15. Peterson, Dan Lee. "Old Post Office," National Register of Historic Places. 11-16-79.
Additional Information