Archie Reid House
Introduction
This house was built in 1900 and owned by Archie Reid, a Scottish well-to-do merchant, and importer of horses. The rock faced corner turret of the house is it's most prominent feature.
Images
Archie Reid House: Past and Present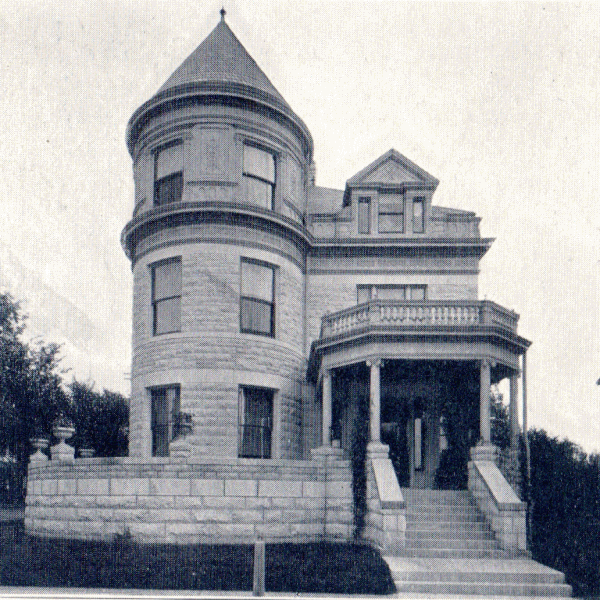 Backstory and Context
The style of the house is Richardsonian Romanesque, an off shoot of the Romanesque Revival style popular in the late 1800s and early 1900s, named for its primary promoter, Henry Hobson Richardson. The Romanesque revival style is famous for its use of natural looking stone, square or circular designs, rounded arches, short blocky columnns, and pointed towers. The style is meant to be a throwback to the Early Medieval Romanesque churches of Italy, Germany, Spain, and France, and was often employed in the designs of churches, museums, train stations, and post offices. The famous Smithsonian Castle was constructed using a Romanesque revival design.
The Richardsonian Romanesque revival style added a touch of whimsy, and the Reid house is a good example of that. Its storybook tower, stonework, large urns, and sheer size make this house look more like a castle. The architect of this house, Henry Lord Gay was also responsible for designing many prominent homes around Lake Geneva.