Colton Hall and the California State Constitution
Introduction
Colton Hall was originally a public school and government meeting place. It also hosted California's first constitutional convention in 1849. California's military governor called for a constitutional convention, to be held in Monterey's Colton Hall. On September 1, delegates from ten districts arrived in Monterey to debate and write California's state first constitution. The California Constitution was ratified on October 13, voted on in November that year and sent to Congress in January 1850. San Jose was chosen as the seat for the first Legislature. (Officially, a state capital is where the legislature sits; therefore Monterey never was the capital of the State of California).
Images
Colton Hall today. Decorated during anniversary of California statehood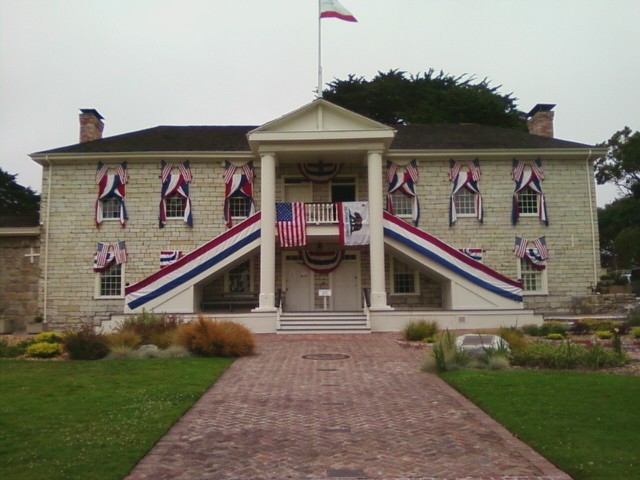 Reenactment of constitutional convention
undated portrait of Walter Colton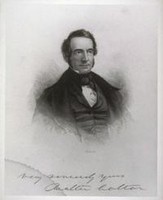 Colton Hall as it looked in 1858.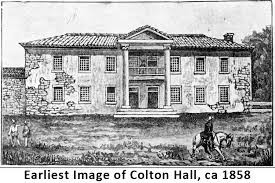 Backstory and Context
Built in the late 1840s by Walter Colton, who came to Monterey as a chaplain on Commodore Stockton's vessel and remained to become Monterey's first alcalde (mayor) in the American Period. The Native Sons of the Golden West were instrumental in 1903 in securing a legislative appropriation for necessary repairs on Colton Hall. The building was then registered as a California Historical Landmark in 1934.
The most important public office building in Monterey County still in continuous use, Colton Hall has over the years housed Monterey's City Hall, a public school, the county court house, the sheriff's office, and Monterey's city police headquarters. Today the main floor still holds some city offices (including the city Planning Division and Building Safety Division), while the second floor is a museum.
Sources
"Colton Hall". Office of Historic Preservation, California State Parks. "City of Monterey MUSEUMS". Monterey City.
Additional Information