Sci-Port: Louisiana's Science Center
Introduction
Founded in the early 1980s, Sci-Port: Louisiana's Science Center is a science, math and technology museum located along the Red River in downtown Shreveport. The 92,000 square foot facility contains over 290 exhibits, the world's first open-access, interactive laser Space Dome Planetarium, a demonstration theater, and an IMAX Dome theater. It has received over two million visitors since it moved to its current location in 1998.
Images
Exterior view of Sci-Port: Louisiana's Science Center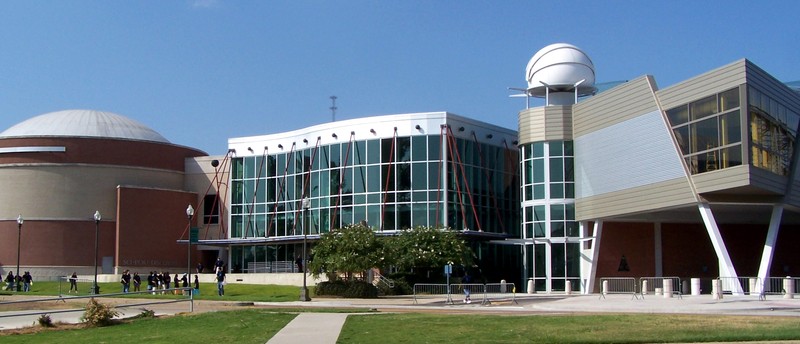 Backstory and Context
The museum began offering exhibits and educational programs in bank lobbies and malls during the 1980s. The popularity of these programs enabled the museum to move in 5,000 square foot site in downtown Shreveport. Over 300,000 people visited the museum during the first three and half years it was at that location. Again, success enabled it to move into its current building in 1998. A new space center was added in 2006.
Sources
"History and General Overview," http://www.sciport.org/index.php?submenu=About_Us&src=gendocs&link=HistoryGeneralOverview&category=About_Us. Retrieved 7-1-15.
Additional Information