Historic Oakwood Cemetery
Introduction
Historic Oakwood Cemetery is a 146-year-old cemetery, chartered in 1869, located in the Historic Oakwood section of Raleigh with the Governor's Mansion in the walking distance. It is a serene, peaceful and beautiful resting place for the departed. There are gravestones and monuments in various styles and shapes, on the pretty Victorian era garden with a natural setting of hills, flowers, shrubs, oak and cedar trees, and natural streams at Historic Oakwood Cemetery.
Images
Gate of Historic Oakwood Cemetery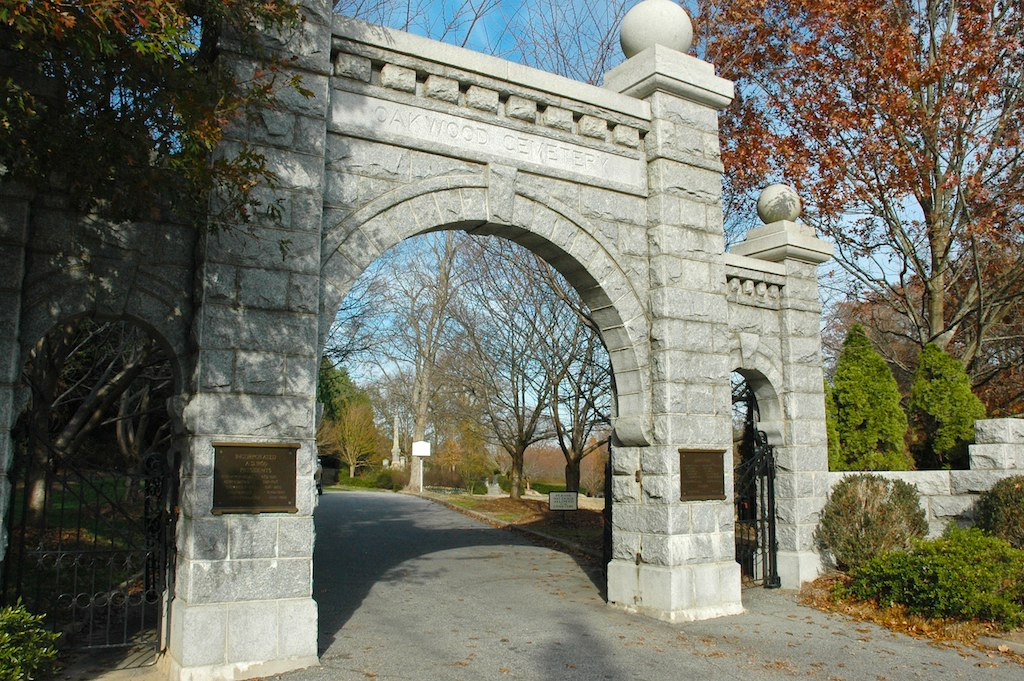 Gravestones in Historic Oakwood Cemetery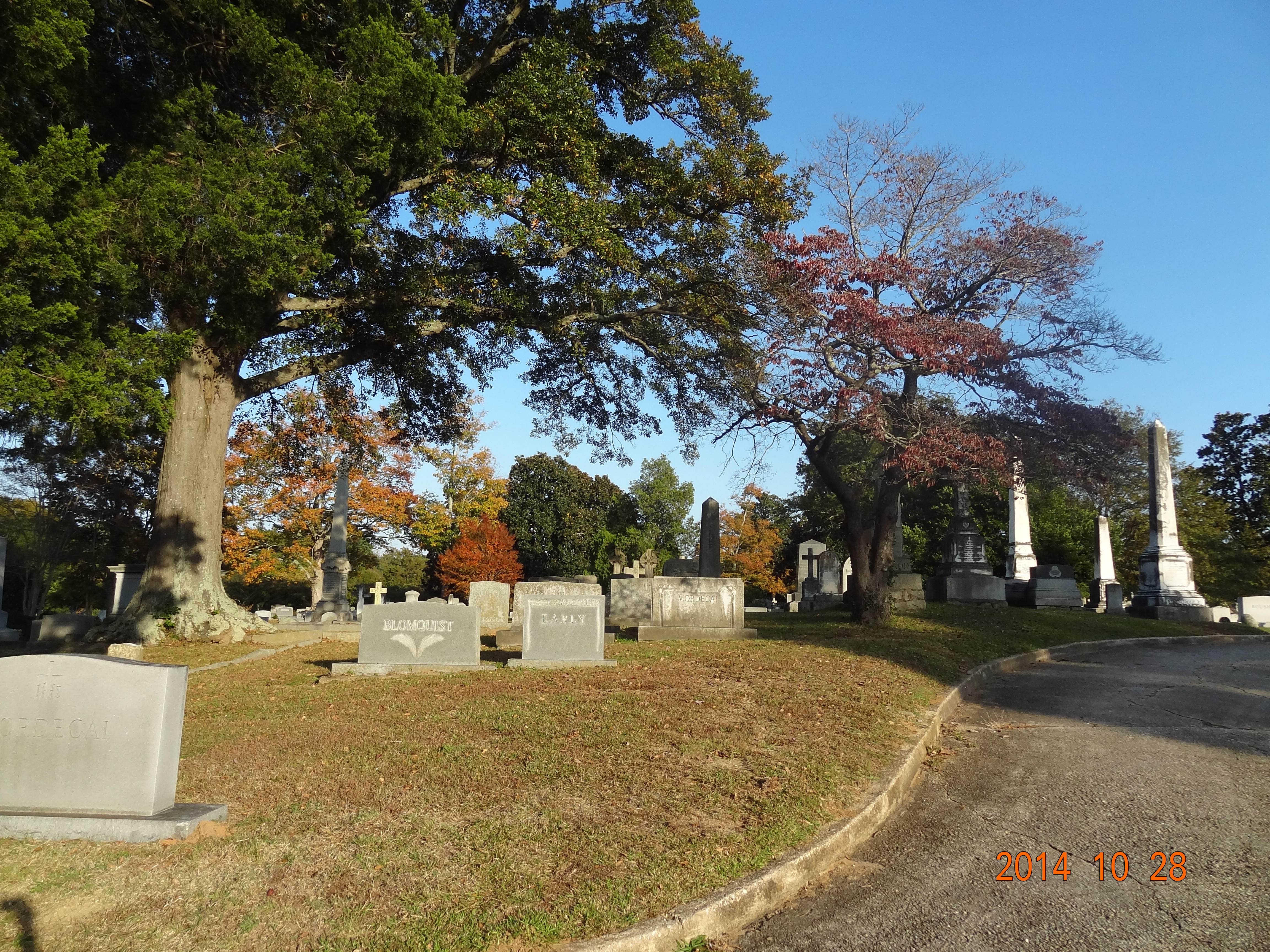 Gravestone of a girl killed in a car accident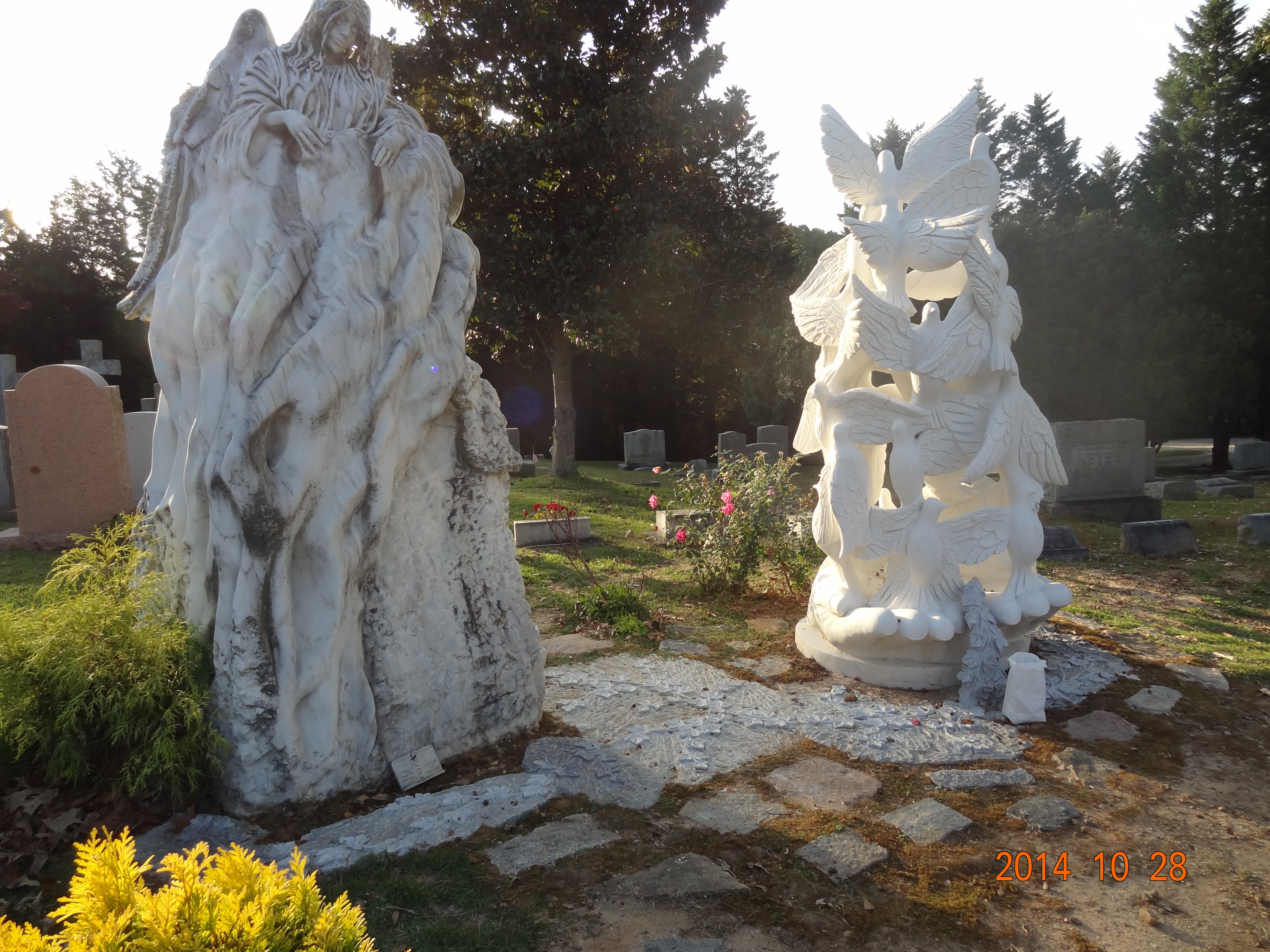 Avenue at Historic Oakwood Cemetery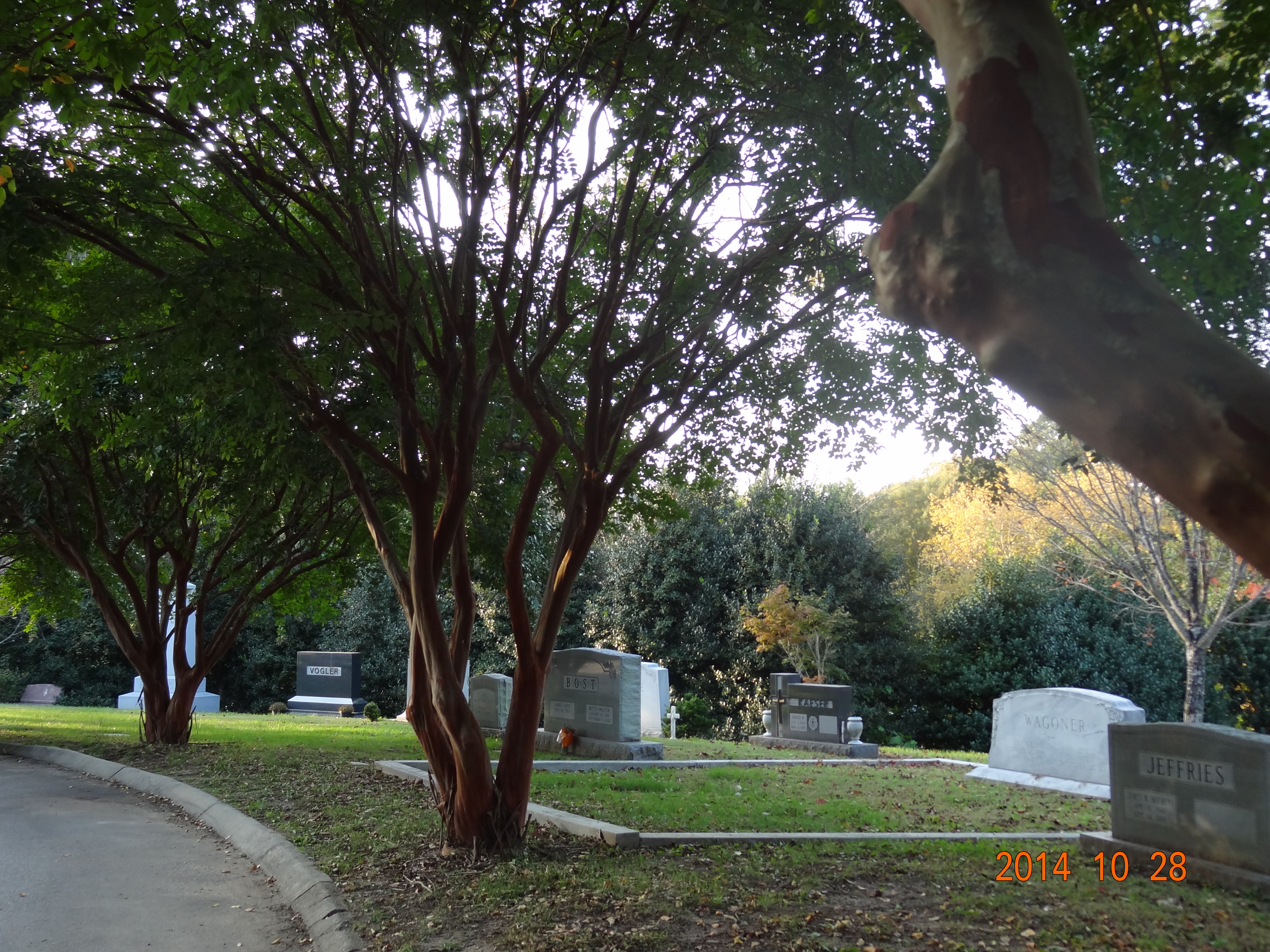 Backstory and Context
Initially Historic Oakwood Cemetery was used as the Confederate Cemetery founded in 1866 after the civil war, as the permanent burial ground for five hundred Confederate soldiers who were transferred from the Raleigh National Cemetery by the Ladies Memorial Association of Wake County because Raleigh National Cemetery was about to be used for Union soldiers burials. This 2¼ acre lot used to belong to Henry Mordecai, a successful businessman and public official in Raleigh back then.
Historic Oakwood Cemetery has been serving the community for more than 140 years. It has some newly development now to embrace the new age of technology and social medias. With the release of its smartphone application in 2013, it brings the stories buried here back to life. It also has a Facebook account to share some interesting stories with old pictures about people buried there.
As residents of Raleigh, you can come here to visit your ancestors buried here, or enjoy the serenity here. As a teacher, you can take your students here to hear the stories behind these gravestones from the manager Robin. She will tell you which area belongs to the most famous family in this city, which tomb belongs to the widow who had an affair, etc. Students can know and understand more about this city, and about the people living here hundred years ago and their lives. As a visitor, you can also join Robin's tour to hear the history about Raleigh, and about the people living in this place, because here, the city's history is buried.
Get the App
The Historic Oakwood Cemetery app is available on the Android and Apple markets free of charge. For those interested in putting that app to use, Historic Oakwood Cemetery is open to the public from 8 a.m. to 5 p.m. seven days a week, and the office is open from 8 a.m. to 4 p.m. Monday through Thursday, and from 8 a.m. to 3 p.m. on Fridays.
Facebook of Oakwood Cemetery: https://www.facebook.com/historicoakwoodcemeteryraleigh
Sources
"History of Historic Oakwood Cemetery" By Shane Williams, North Carolina History Project "Oakwood Cemetery." North Carolina Department of Cultural Resources. N.p., n.d. Web. 9 May 2012 "Oakwood Cemetery." William S. Powell, ed. Encyclopedia of North Carolina (University of North Carolina Press: Chapel Hill, NC 2006). Lea, Diana. "Raleigh's Serene And Scenic Oakwood Cemetery." wwwmetronc.com. N.p., n.d. Web. 9 May 2012. . "New Tech for Old Stories: Oakwood Cemetery Gets an App" By Laura White, December 26, 2013
Additional Information