Liston Range Rear Light
Introduction
The Liston Range Rear Light is a historic lighthouse in Biddles Corner, Delaware, just east of Highway 13. It was built in 1877 and was in a group of four lighthouses (two in Delaware and two in New Jersery) that helped ships navigate the Delaware River. At 120 feet in height, the Liston Range Light is the tallest of the four and the only one that retains its fresnel lens; the lenses in the others have been replaced. The lighthouse is constructed in a wrought iron frame, which makes it distinguishable from other lighthouses. The keepers and their assistants lived in houses built next to the lighthouse. Today, it is privately owned and not open to visitors. However, it is clearly visible from Port Penn road.
Images
The Liston Range Rear Light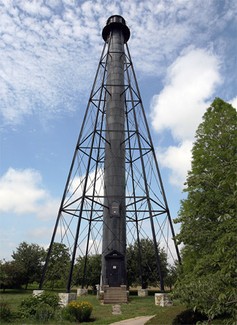 View of the light from Port Penn road. The house in the foreground is either the former keeper's house or his assistant's.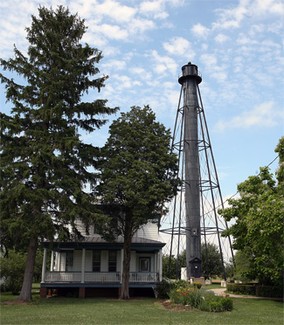 Interior view of watchroom with the fresnel lens and electrical lights visible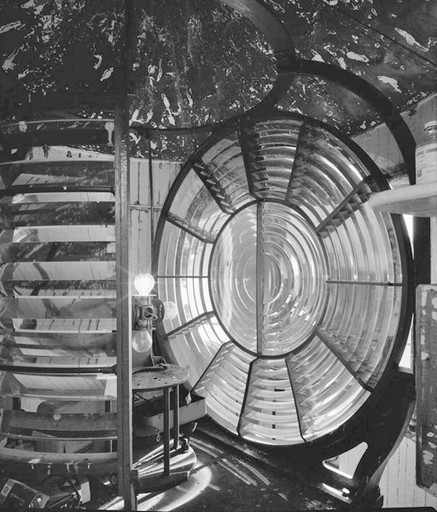 Closeup view of the light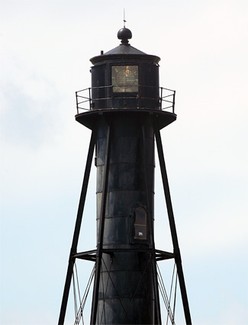 Backstory and Context
The lighthouse was moved to its current location in 1907, three miles inland from the river. It was electrified in 1930s and the keeper's house was sold. It was automated in 1976. In 2004, the Delaware River and Bay Lighthouse Foundation leased it from the U.S. Coast Guard and took its maintenance and preservation. However the foundation decided to focus on the other lighthouses in the county in 2007 and terminated the lease. In 2012, The U.S. General Service Administration made the lighthouse available for purchase to any organization that wished to use it for educational, preservation, or cultural purposes. No buyer came forward and the lighthouse was finally sold to a private owner in 2013.
Sources
"Liston Range Rear Light," http://www.lighthousefriends.com/light.asp?ID=463. Retrieved 7-10-15.
Additional Information