Bellagio
Introduction
The Bellagio is a luxury hotel, resort, and casino located on the Las Vegas Strip. Opened in 1998, the Bellagio's exterior and interior are inspired by the Italian town of the same name. Built on the site of the renowned Dunes hotel and casino, the Bellagio is regarded as one of the most lavish spots on the Las Vegas Strip.
Images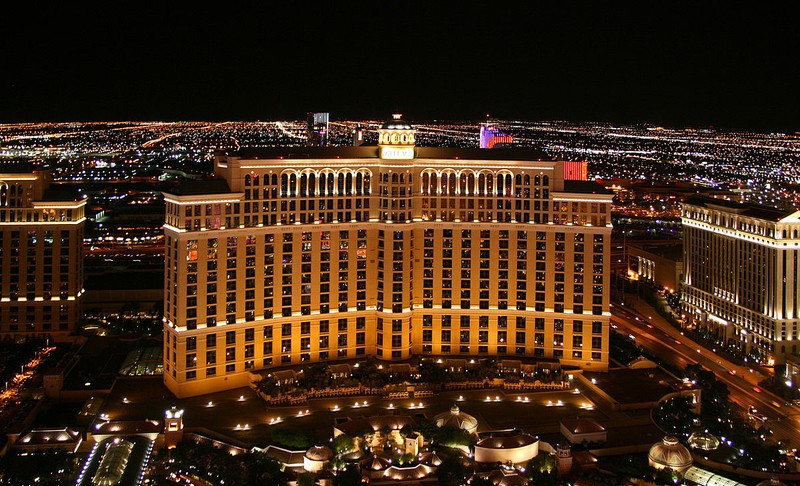 Backstory and Context
In the 1950s, Al Gottesman bought a horse ranch with the intention of using the land to build a casino on it. After years of construction, the Dunes opened for business on May 23rd, 1955. The Dunes struggled, however, closed in 1956, and was purchased in 1957. The Dunes quickly gained more business, beginning with the addition of the Minsky's Follies shows in 1957, as well as the addition of a golf course in 1959. By 1961, the Dunes was converted into a resort complex, and in the following years, numerous additions were made to create new lodging space. Though the Dunes continually gained more lavish accommodations, it began to encounter financial struggles.
In 1987, the Dunes was purchased again by a Japanese investor, Masao Nangaku, who had plans to turn the struggling Dunes around. This ultimately fell through, however, and it was once again bought in 1992 by Steve Wynn, who immediately closed it down. The Dunes was destroyed over the course of 1993 to 1994, after which construction on the Bellagio began. The Bellagio opened on October 15th, 1998 with much fanfare, including a Cirque du Soleil performance. While the Dunes held a nomadic theme, the Bellagio was designed with Italian luxury in mind. Though the Bellagio has changed hands several times since its opening, it is still a great success on the Las Vegas Strip.
Sources
http://www.a2zlasvegas.com/hotels/history/h-bellagio.html
Additional Information