THE FLAX PROJECT: Growing Flax, Processing Linen and Making Clothes: The History of a New Hampshire Fiber Staple
This entry includes a walking tour! Take the tour.
Introduction
The concept for this project began in a University of New Hampshire (UNH) History Department classroom in Horton Hall. During the Spring semester of 2023, Professor Kimberly Alexander taught HIST600/800 "From Homespun to Fast Fashion: A Global History of Textiles."
After several classes spent on an in-depth study of both the global and local history of growing flax for linen production, a student noted it would be a unique experience if we could try growing flax and processing it. And so we decided to develop this project with a virtual learning and tour component.
KSA
Images
Students at the Woodman Agriculture Research Farm, UNH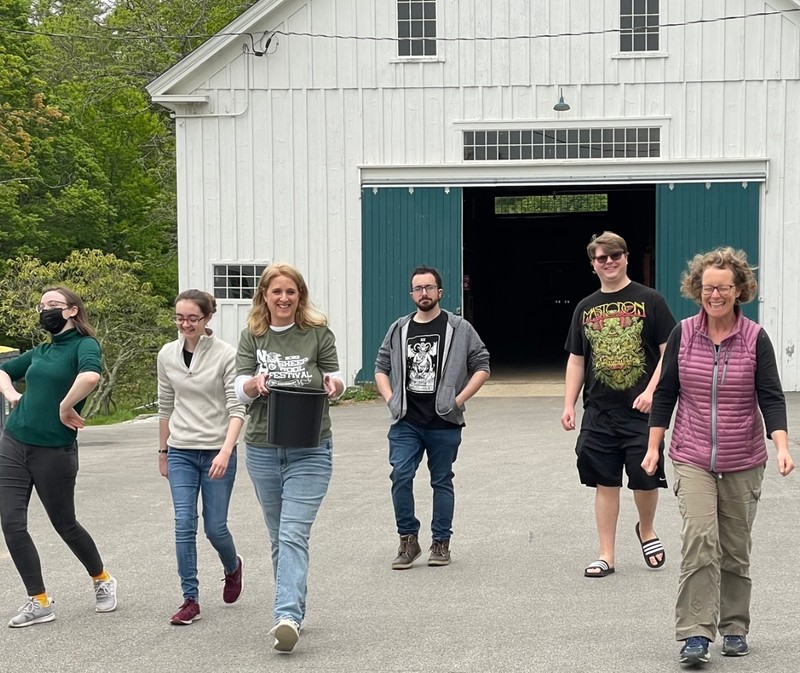 Backstory and Context
The tour will take you to locations where flax was grown in New Hampshire, with a particular seacoast focus, and to collections which house examples of textiles or recorded mentions of linen production.Our methodology is both experiential and archival-- based on the knowledge shared in newspapers, documents, letters, diaries, and almanacs, as well as the surviving textiles made and saved by those living in the Seacoast of New Hampshire during the late 17th through early 19th centuries. We thank these frequently anonymous individuals for taking the time in their busy world to record their endeavors.