Younglands Mansion (Stone Manor)
Introduction
Younglands Mansion, now known as Stone Manor, is the largest mansion on the shores of Lake Geneva in Wisconsin. Placed on the National Register of Historic Places in 1979, the mansion was built by German-born Chicago businessman Otto Young in 1901. His original plans were much smaller but when the mansion was finished it had seven floors, two of which served basements. The lower basement was where large ice blocks from the lake were stored in the winter and later used as a form of air conditioning in the summer. The interior of the house was very ornate and luxurious. For example, all of the doorknobs, plumbing and electrical fixtures on the main floor were plated in 14 karat gold. The fourth floor contained a gym and mini-golf course. The mansion is not open to the public and has been divided into six luxury condominiums.
Images
View of Stone Manor from the lake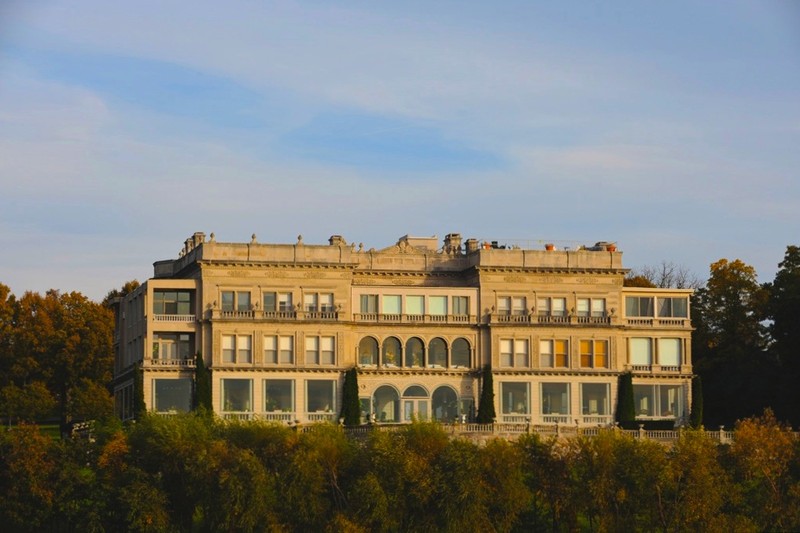 View of the front, facing the lake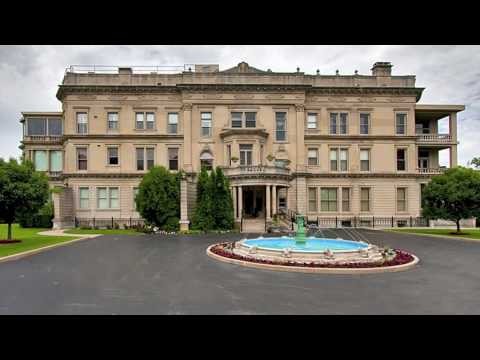 One of the rooms in the mansion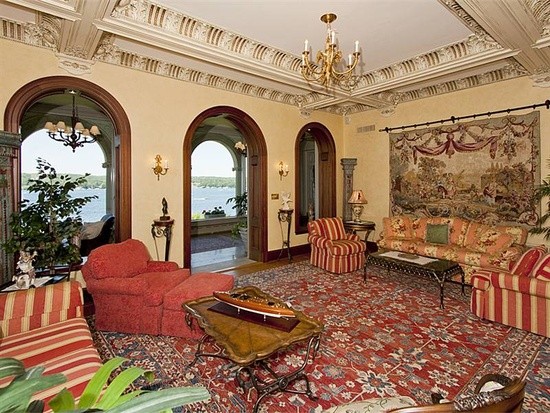 Backstory and Context
Otto Young was born in Germany to a wealthy family but when we came America (New York City) in the mid 1800s he was poor. He began selling costume jewelry from pushcart but overtime he became a successful businessman. He invested in Chicago property, in the area now known as "the loop," after the Great Chicago Fire of 1871. He amassed a great wealth that in todays numbers would be almost one billion dollars.

Young died in 1906 and the house remained in the family until 1939 when his granddaughter donated it to the Episcopal Church to be used as a school for girls. However, the church ran into financial problems and the school closed. The county acquired the property in the 1960s and the main floor was converted to a French restaurant, the Stone Manor Inn, in the 1970s. The restaurant eventually closed. It is not clear when, but a Chicago investor bought the mansion and converted it to the condominiums.



Sources
"Stone Manor," http://www.lakegenevaestates.com/top-10-mansions-2/stone-manor1. Retrieved 7-14-15.
Additional Information