Minnesota Transportation Museum
Introduction
Built by James J. Hill and the Great Northern Railway in 1907, the Jackson Street Roundhouse, a former steam engine maintenance facility, is home to the Minnesota Transportation Museum. The museum hosts exhibits abut local and regional railway and bus history, features an operation roundhouse turntable, allows visitors to see the restoration of historic railway operating equipment, and offers train rides every Saturday. The museum hosts several events throughout the year, including Tots & Trains, Roundhouse on Tap brewery tastings, and Music in the Museum. On Saturdays and Sundays during the months of May through October, the museum holds Brunch Train Rides, Pizza Train Rides, Dinner Train Rides, and Excursion Train Rides.
Images
Visitors can go back in time and tour the historic Jackson Street Roundhouse as well as see a variety of railcars, buses, and depots.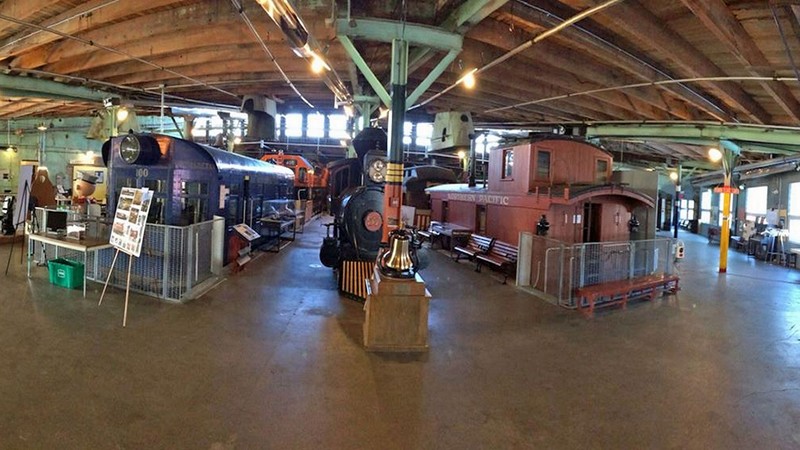 Backstory and Context
The Jackson Street Roundhouse replaced the smaller engine house St. Paul & Pacific and became a part of a shop complex in the 1880s. The roundhouse was sold in 1960 and remolded into a warehouse and industrial building; the tracks and turntable were removed. The Minnesota Transportation Museum bought the building in 1986 and restored it as an operating roundhouse. The museum officially opened in 1999. 20 of the 25 original stalls remain and the museum reinstalled the turntable in 2001.
Sources
"About." Minnesota Transportation Museum. July 14, 2015. http://www.transportationmuseum.org/about.

Additional Information