Door County Maritime Museum
Introduction
The Door County Maritime Museum is located in Sturgeon Bay, Wisconsin. Founded in 1969, it is dedicated to preserving the area's maritime and shipbuilding history. Its exhibits tell the stories of the area fisherman, shipbuilders, captains, lighthouse keepers and many others who lived in the area. A restored tugboat, built in 1919, is docked next to the museum and for an extra fee visitors can take a tour inside it. The museum also has a working periscope through which visitors can view the surrounding area. The museum is partnered with two other museums: the Cana Island Island Lighthouse and Gills Rock Museum, both of which are located further north on the county.
Images
The Door County Maritime Museum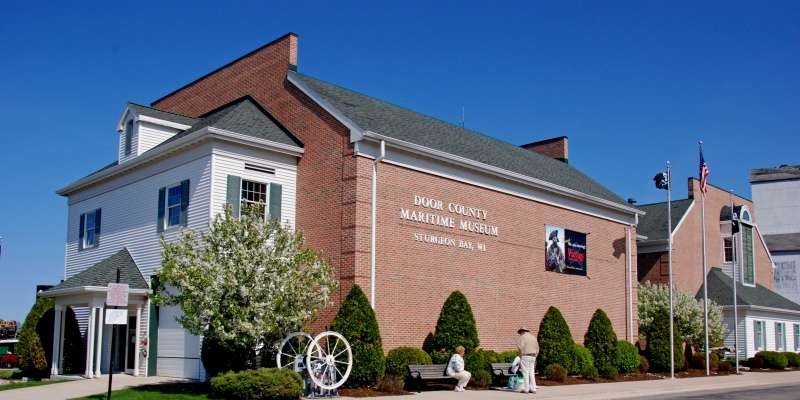 The restored tugboat, the John Purves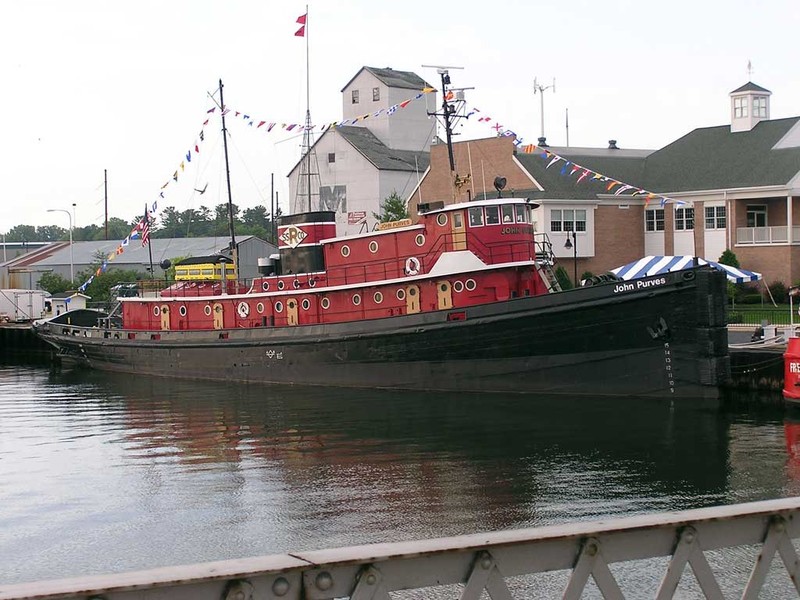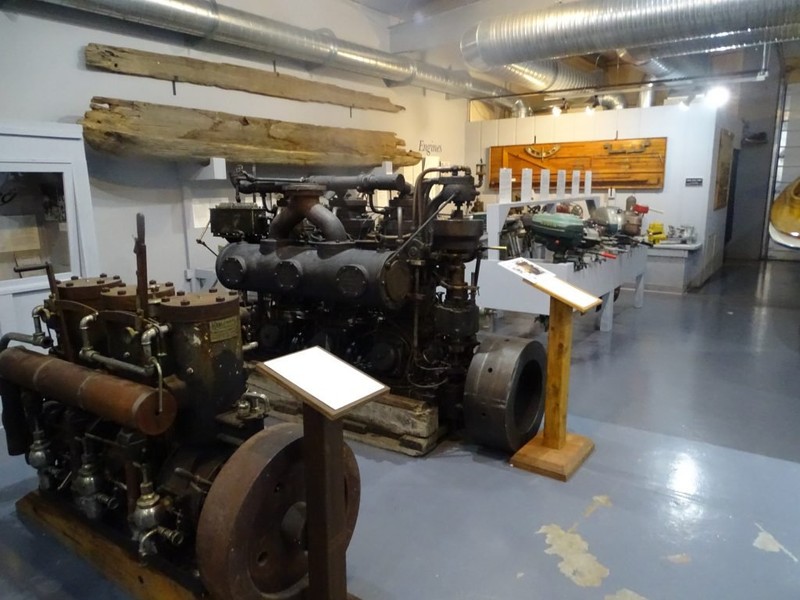 Hayrides to assist for viewers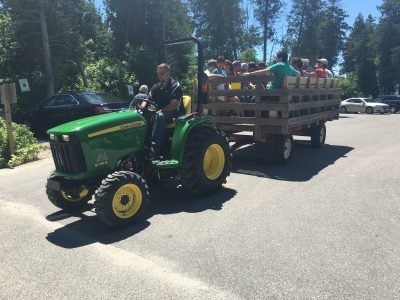 Backstory and Context


Lighthouse Tower -
• Ten floors of creative, interactive educational displays that feature many highlights of our maritime history, people and industries.
• Convenient accessibility to a lighthouse experience that will accommodate everyone regardless of physical abilities.
• Meeting and convention facilities available to host events and special occasions in a very unique venue that can include the top two floors of the lighthouse tower.
• An indoor all-weather 10th floor observation floor that will be open all year.
• An outdoor 11th floor observation deck open seasonally to offer amazing vistas over the entire harbor of Sturgeon Bay from the top of the lighthouse tower.
With the addition of this unique and iconic landmark lighthouse tower, many far-reaching benefits will be realized including:
• A must see, must visit multi-faceted maritime experience that will draw visitors to our area from far and wide and bring people back many times over.
• An intriguing destination that will generate tremendous interest and activity and create a huge economic boost and many related benefits to the entire area.
• Educational experiences that will teach young and old, keep our history alive and help to promote interest in maritime related career opportunities.
• The ultimate creation of an iconic landmark for Door County in the likeness of the Gateway Arch in St. Louis or the Space Needle in Seattle!
The Shipwreck -
The Shipwrecks of Door County exhibit explores maritime life on the Great Lakes and the inherent dangers that throughout Great Lakes history have sent scores of ships to a watery grave. This exhibit engages your senses while educating and entertaining through the use of recovered shipwreck artifacts, rare historical photos and underwater shipwreck video footage as well as through interactive learning and immersive environments. It will heighten your appreciation for the distinctive history and underwater spaces of Door County. After a journey through the exhibit, you will leave with a better understanding of what the men and women on the Great Lakes endured and sacrificed as they helped forge our maritime history.
Engines –
We have several outboard motors, and fishing vessel motors. We have three Kahlenberg engines dating as far back as 1910. The newest addition to the engines is a 1917 Kahlenberg that was fully restored by Kurt Krueger. The engine sat outside for more than 25 years. It is originally off the fishing tug King in Ellison Bay, and had been in storage in Sturgeon Bay following Krueger's ambitious restoration project. It was moved to Gills Rock on July 13. It is now one of four Kahlenbergs in the Death's Door Maritime Museum.
Hayrides –
Help has arrived for those who would prefer not to get their feet wet. The museum has now implemented a tractor-drawn hay wagon with seats and sides to traverse the causeway. Those planning to wade across the causeway when wet are urged to have water-repellent footwear to avoid injury from rocks and sharp zebra mussels that have been deposited on the causeway.
Sources
http://www.dcmm.org/about-our-museums/ Door County Maritime Museum. Door County Maritime Museum & Cana Lighthouse. . Accessed February 28, 2019. http://www.dcmm.org/explore/.


Additional Information