Wayne County Historical Museum
Introduction
This local history museum preserves and interprets the history of Wayne County through a variety of exhibits and programs. During the 1830s, Wayne County was one of the leading gateways to the West via the National Road. For much of the state's early years, Wayne County was the most populous county in Indiana. In addition to exhibits about Native American life and early settlement, the museum is home to a 3000-year old mummy. The museum also holds an impressive collection of historic automobiles, many of which were produced in Richmond.
Images
The museum was established in 1929.
The museum is home to a 3000-year old mummy, two dozen historic automobiles, and multiple exhibits that depict life among the early settlers.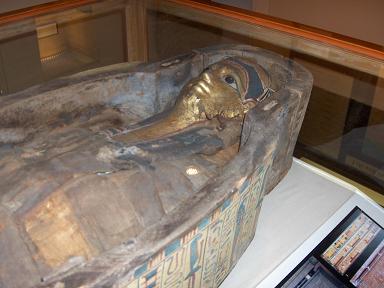 Backstory and Context
The museum traces its origins to 1930, when the Whitewater Monthly Meeting of Friends donated their building and Julia Meek Gaar donated her collection of historic artifacts.Donations of cash and artifacts in subsequent decades has allowed the museum to expand, acquiring additional buildings and historic structures such as the county's oldest school house, a log cabin that was built in 1812.
Additional Information