End of Trail Sculpture
Introduction
Located on the southeastern corner of Shaler Park in Waupun, Wisconsin, the End of Trail Sculpture is a statue of a defeated and exhausted Native American created by American artist James Fraser. It is a copy cast in bronze of the original plaster one that was displayed at the 1915 Panama Pacific International Expo. It is the only Fraser statue in Wisconsin. The original sculpture is now housed at the National Cowboy and Western Heritage Museum in Oklahoma City. The copy in Shaler Park is listed on the National Register of Historic Places.
Images
The End of Trail Sculpture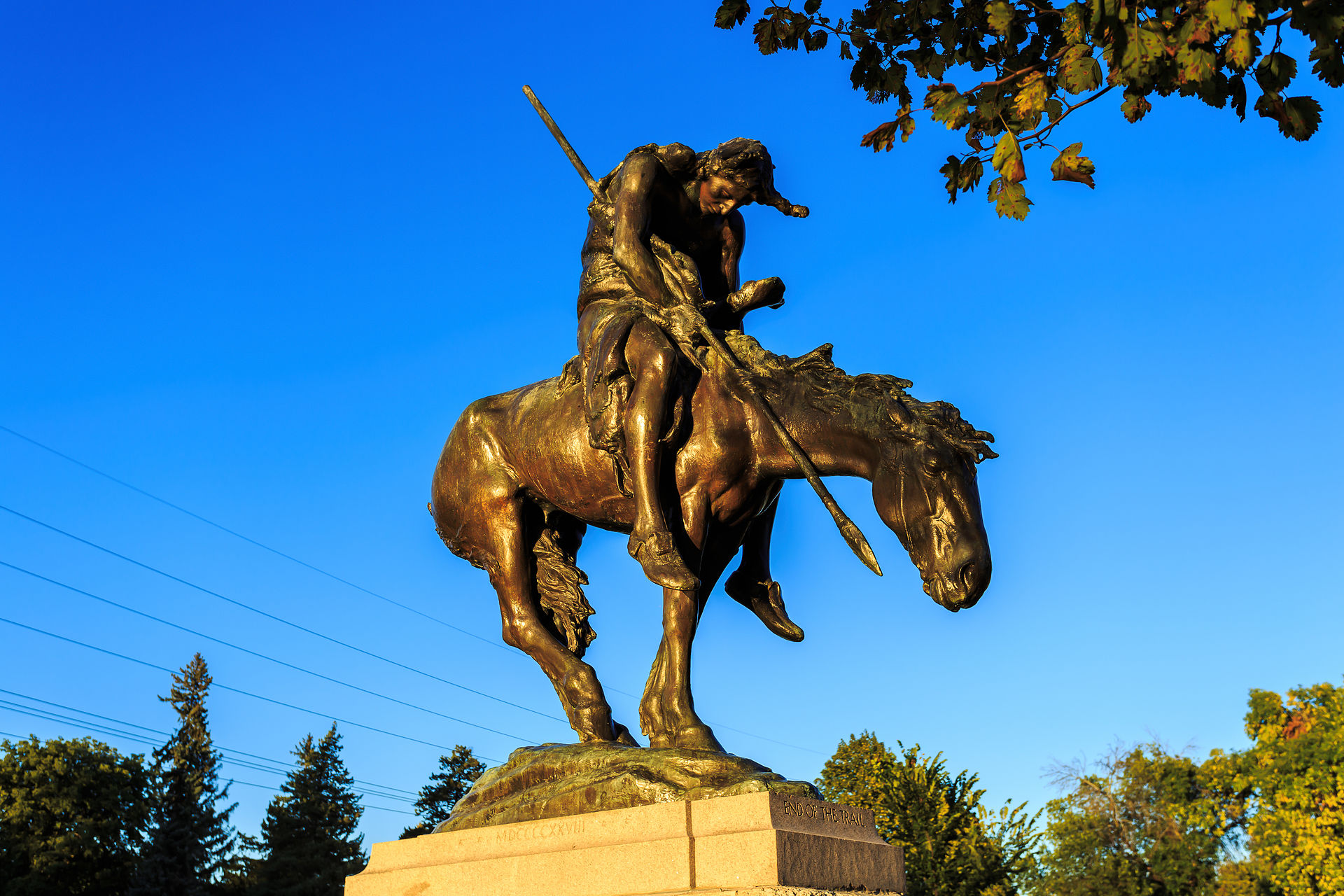 Backstory and Context
Fraser (1876-1953) grew up in the Dakota territory and lived close to a Sioux Indian settlement. He was interested in art from an early age. He created a small model of the End of Trail sculpture in 1893 and won first prize in a competition in Paris. Wisconsin businessman and millionaire Clarence Shaler saw the original statue at the exposition and asked Fraser to make a bronze copy for him. Fraser finished it in 1929 and donated it to the city of Waupun.
Sources
Terry L. Shoptaug. "End of the Trail," National Register of Historic Places. 8-29-80.
Additional Information