Charles A. Lindbergh House
Introduction
Built in 1906, the Charles A. Lindbergh (Sr.) House was the childhood home of the famous aviator, Charles Lindbergh, who was the first person to fly from New York City to Paris in 1927. The house is located in a large 569 acre park, 110 of which comprised the family's property. Visitors can learn about the Lindbergh family and Charles' experiences growing up that inspired him to fly in the visitor center. Exhibits include a recreated attic that features Charles' toys and souvenirs, and a scale replica of the Spirit of St. Louis cockpit simulator. The house is National Historic Landmark and is also listed on the National Register of Historic Places. Amenities in the park include hiking trails, camp sites, picnic areas, and access to the Mississippi River. The park also contains Works Progress Administration buildings constructed during the New Deal era; these were named, collectively, a National Historic District in 1989.
Images
The Charles A. Lindbergh House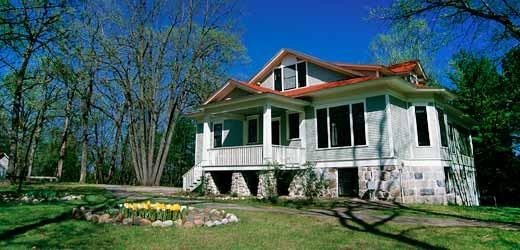 The water tower, one of the WPA's building in the park.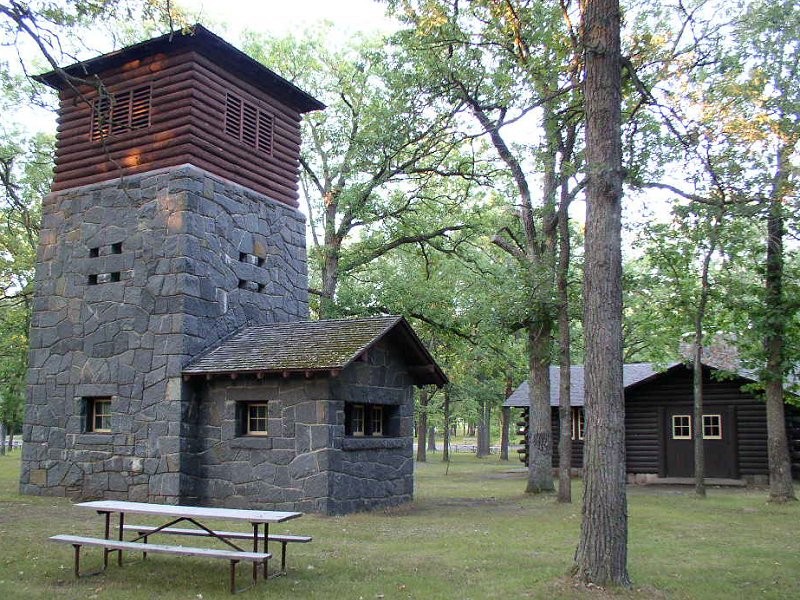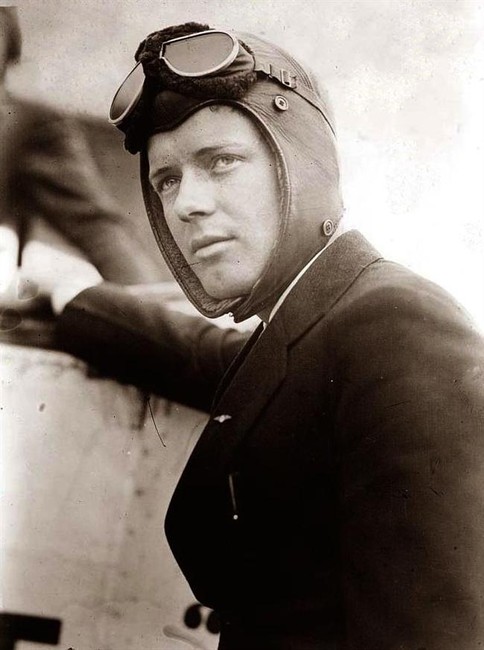 Backstory and Context
Charles Lindbergh was born in 1902. The original house on the site burned down in 1905. Charles spent much of his life in Detroit between 1907-1917 but spent his summers at the house. He enrolled in the University of Wisconsin in 1920 and returned to the house only once in 1923 on a Curtiss airplane. The family donated its the house and property (110 acres) to the state of Minnesota in 1931. In 1968, the house was acquired by the Minnesota Historical Society. Charles gave his last public appearance in 1973 when he spoke at the opening of the interpretive center. In 2002, the visitor center was remodeled to incorporate more about Charle's life.
Sources
https://en.wikipedia.org/wiki/Charles_A._Lindbergh_State_Park http://sites.mnhs.org/historic-sites/charles-lindbergh-historic-site/history http://www.dnr.state.mn.us/state_parks/charles_a_lindbergh/index.html Cathy A. Alexander. "Charles August Lindbergh, Sr., House," National Register of Historic Places. 11-20-70.
Additional Information