Chik-Wauk Museum and Nature Center
Introduction
Constructed in 1933 and placed on the National Register of Historic Places in 2007, the Chik-Wauk Museum and Nature Center is dedicated to sharing the cultural and natural history of the area, from prehistoric times to the present. It is located on the northern end of what was once a well used trail called the Gunflint Trail and is now operated by the Gunflint Trail Historical Society. The building was once part of a large resort complex established in the 1930s by the Nunstedt family, which operated the resort until 1980. The resort consisted of several buildings including cabins, a bunkhouse, a woodshop/garage, an office, and a boathouse. The museum (the former resort lodgehouse) and the boathouse are the only structures that remain. Visitors can enjoy fun and interesting educational programs and hike along the many trails on the museum grounds, which covers 50 acres.
Images
The Chik-Wauk Museum and Nature Center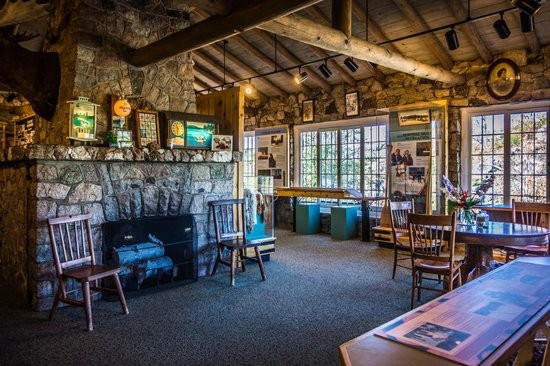 Sources
http://www.chikwauk.com/index.php Wm. J. Clayton. "Chik Wauk Lodge," National Register of Historic Places. 11-28-2007.
Additional Information