Government Street Presbyterian Church
Introduction
This church was built between 1836 and 1839 by the Independent Protestant Church. The building features a distinctive Greek portico held by Ionic pillars. The congregation is one of the oldest in the area and the structure is one of the oldest and least-altered Greek Revival church buildings in the United States. Although some aspects of the interior have changed over the years, the congregation still sits in the original high-backed walnut pews that were used in the decades prior to the Civil War.
Images
The church was completed in 1839 and remains one of the best examples of Greek Revival architecture in the United States.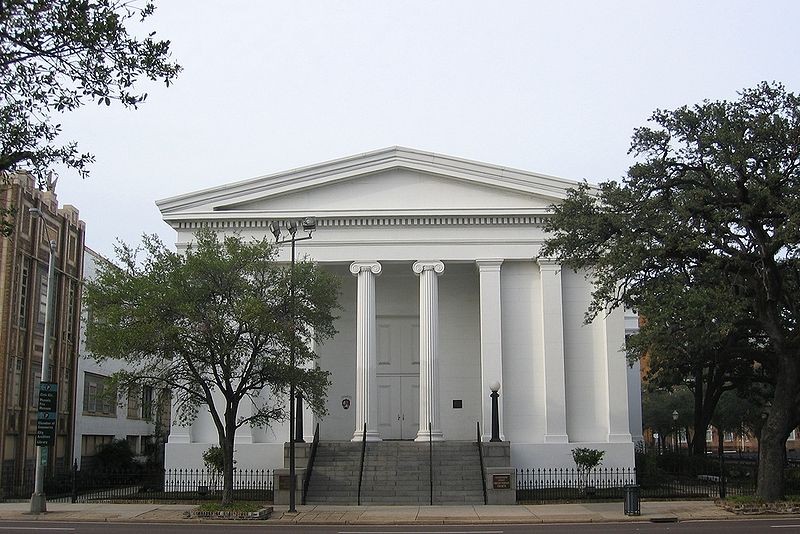 The church recently installed a new organ. For a century, the church utilized an organ that had been built in New York and carried by steamships down the Ohio and Mississippi Rivers in 1908.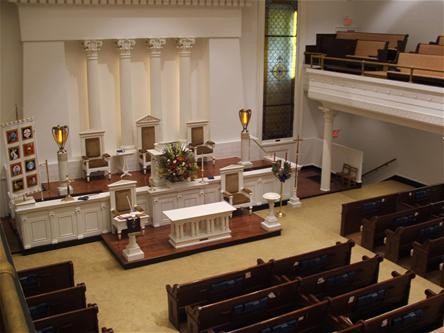 Backstory and Context
The history of the church begins with the missionary efforts of the New York Evangelical Society of Young Men. This organization recruited young church leaders to travel to the frontier regions and establish churches. Reverend John Warren was part of this effort, arriving in Mobile in 1822 and building a church two blocks east of this building with his own hands. Together with Reverend Murdock Murphy, Warren helped the newly-formed Independent Protestant Church grow by visiting families throughout the area. With many new members, the congregation acquired property at this location in 1836 and began construction of the Greek Revival church.



Sources
John Sledge and Robert Gamble, "Government Street Presbyterian Church." National Historic Landmark Summary, National Park Service, April 2, 1992. (Accessed 8/14/16).
Additional Information