First Universalist Church of Olmsted
Introduction
Constructed in 1847, the First Universalist Church is the oldest surviving church in North Olmsted (the second oldest in all of Cuyahoga County) and one of the first Universalist churches in Ohio. Historically, it was always an important public community center as well as a religious structure.
Images
Undated photo of Abbie Danforth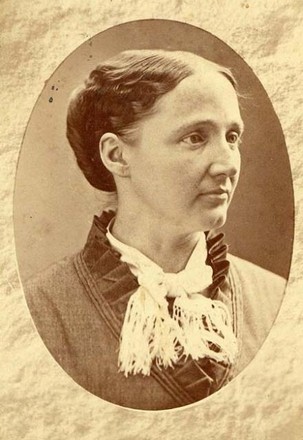 The church as it looks today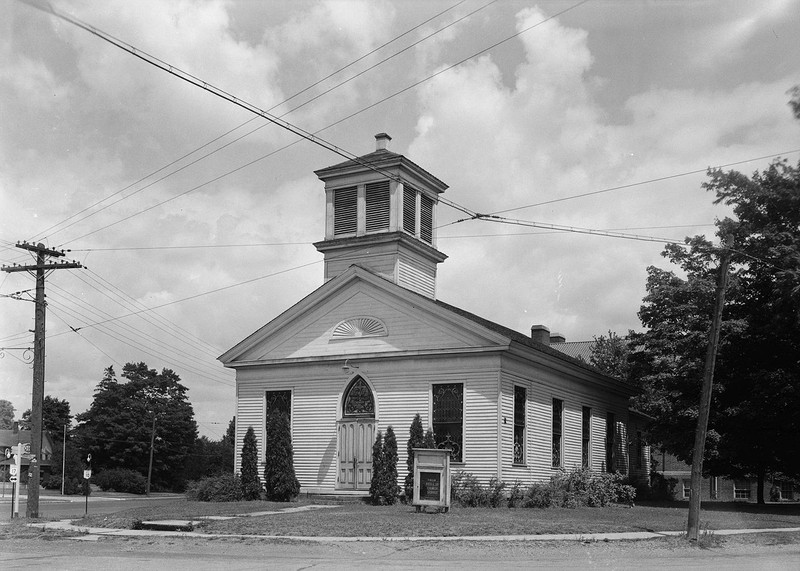 Backstory and Context
North Olmsted's Universalists erected their church building in 1847, employing a Greek Revival design under the direction of John Ames. The building is a simple rectangle frame; covered with weatherboarding, the walls rise to a gable with a bell tower atop the roofline at the front of the building. Four rectangular windows pierce the sides, while one such window sits on either side of the front, framing the main entrance. Above the entrance is a short ogive window, while the entirety of the gable is constructed as a pediment. The pediment is the building's most decorative portion, due to components such as its detailed fanlight. The church's current bell is more than 150 years old, having been installed in 1851. Overall, the building is a simple version of the Greek Revival style, although some Victorian details were added later, and the church has been moved from its original site.
Members of the congregation have long been known for their liberal religious views; they appointed their first female preacher, Abbie Danforth, in 1878. Conversely, their architectural views are highly conservative. The lack of any real change to the building was significant to the building's designation as a historic site. In November 1980, the church was listed on the National Register of Historic Places, qualifying both because of its historically significant architecture and because of its place in local history, even though neither churches nor moved buildings are generally considered eligible for addition to the Register.
Sources
Owen, Lorrie K., ed. Dictionary of Ohio Historic Places. Vol. 1. St. Clair Shores: Somerset, 1999, 220
Additional Information