Transfer House
Introduction
The Transfer House is a historic structure situated in Central Park in Decatur, Illinois. It was built in 1896 and designed by William Boyington, who also designed the Chicago Water Tower. It served as one of the main electric streetcar transfer stations in the city. The structure was originally located in Lincoln Square. At the time, business owners in the area feared the competition from other business districts in the city so they decided to build a new transfer station. The idea worked very well. The structure became a main focal point in the city and community events and gathering were held at the square. Three presidents gave speeches from the open-air bandstand on the second level. The structure was placed on the National Register of Historic Places in 2002.
Images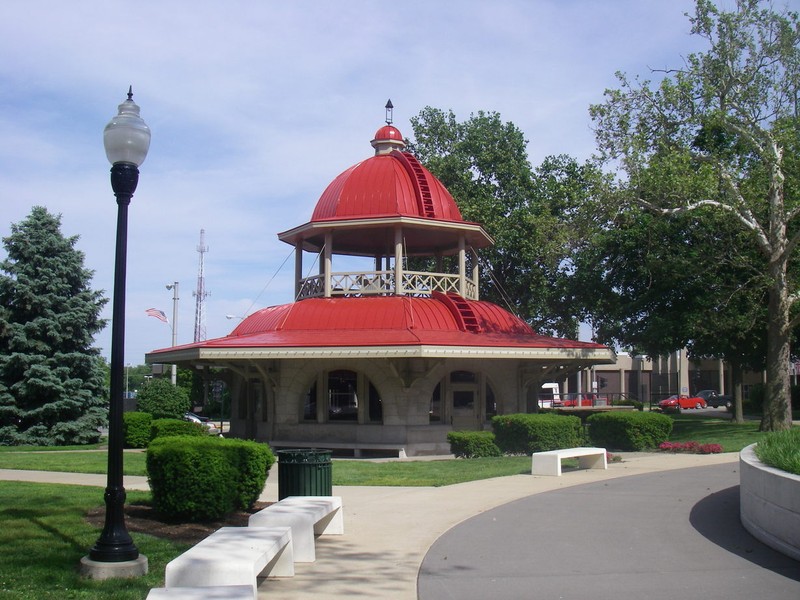 Old photo of the original location of the structure. It was moved to Central Park since it was blocking traffic.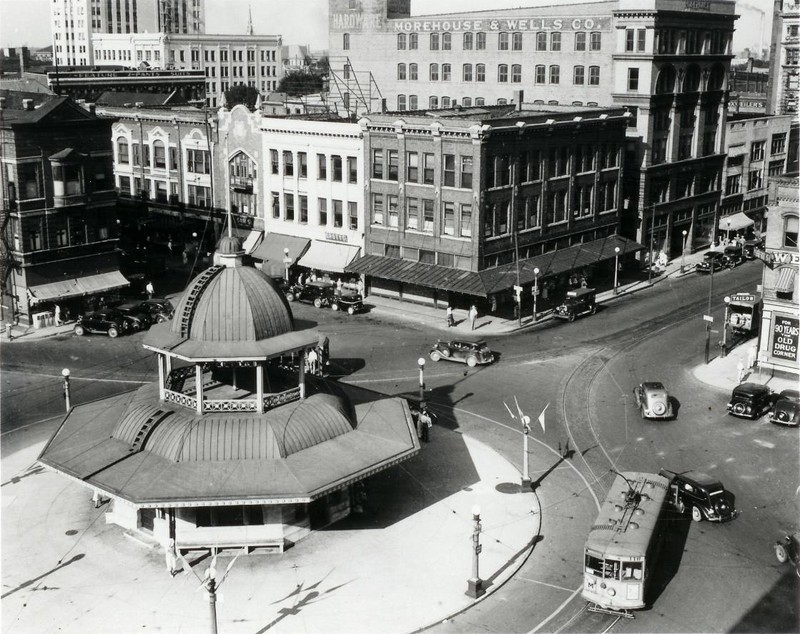 Backstory and Context
Ridership on the streetcar and interurban lines declined in the 1950s and the Transfer House became a bus station. It was moved to Central Park in 1962 and renovated in the 1970s. It remains a landmark in the city today.
Sources
Kory Wilmont. "Transfer House," National Register of Historic Places. 12-3-2002.
Additional Information