Whaling Museum
Introduction
The Nantucket Whaling Museum was established in 1929 and is located in a historic candle factory in the downtown area. The factory was built in 1847 and was completely renovated in 2005 to include exhibition spaces, a research library, and a rooftop observation deck that provides one of the best views of the harbor. In addition to exhibits and programs of the museum, visitors to the island who want to learn more can conduct research at the Nantucket Historical Association Research Library at 7 Fair Street.
Images
The museum is located in this historic building, a candle factory built just after Nantucket's Great Fire of 1846.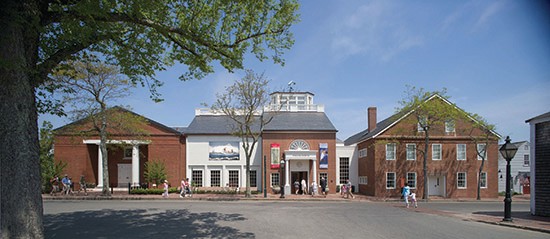 Learn about the most famous nautical tragedy of the 19th century, the sinking of the Essex-click the link below to learn more about this book.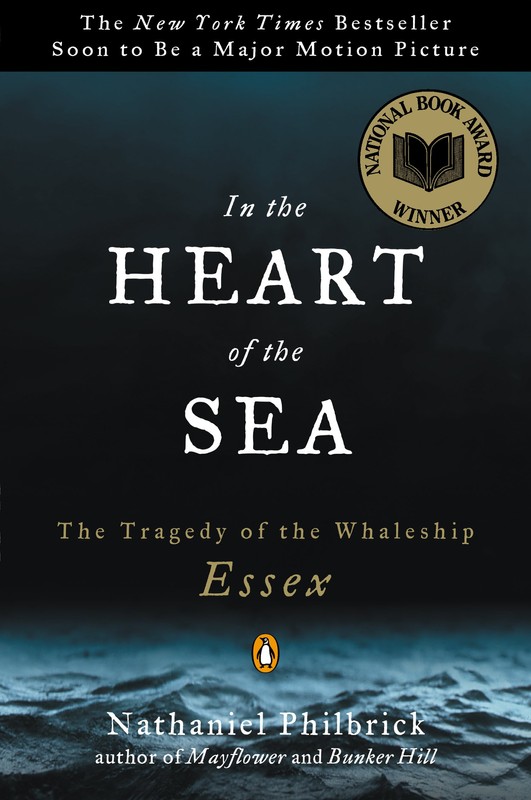 Backstory and Context
The candle factory was built by the Mitchell family immediately following Nantucket's Great Fire in 1846 and close to the end of the island's whaling era. Less than two years later, island businessmen William Hadwen and Nathaniel Barney purchased the manufactory and continued to operate it as a candleworks until the end of whaling in the 1860s. The structure served as a warehouse until its conversion into the offices of the New England Steamship Company in the 1870s. In 1919, the candleworks was outfitted to use as storage and housed an antiques shop. In 1929, the building was purchased and converted into the NHA's Whaling Museum, and remained as such for more than seventy years.

Nathaniel Philbrick's award-winning book In The Heart of the Sea concerning the whale ship Essex has been made into a film and will be released December of 2015. It is directed by Ron Howard and stars Chris Hemsworth.
Additional Information