Washington State Park and Confederate Capitol of Arkansas
Introduction
Constructed in 1836 and serving as the county seat for forty years, this building is best-known today as the home of the Confederate State Capitol from 1863–1865. Washington became the state capitol after Little Rock, Arkansas fell to Union forces in the American Civil War. For all practical purposes, the Union controlled Arkansas and Confederate leaders only met at this building a few times prior to the end of the war. The building served as the county courthouse until 1874 and is a National Historic Landmark.
Images
The first historic structure in Arkansas to be restored with state funds in 1929, this courthouse was built for Hempstead County in 1836. During the Civil War, Arkansas Governor Harris Flanagan chose this county courthouse as the Confederate Capitol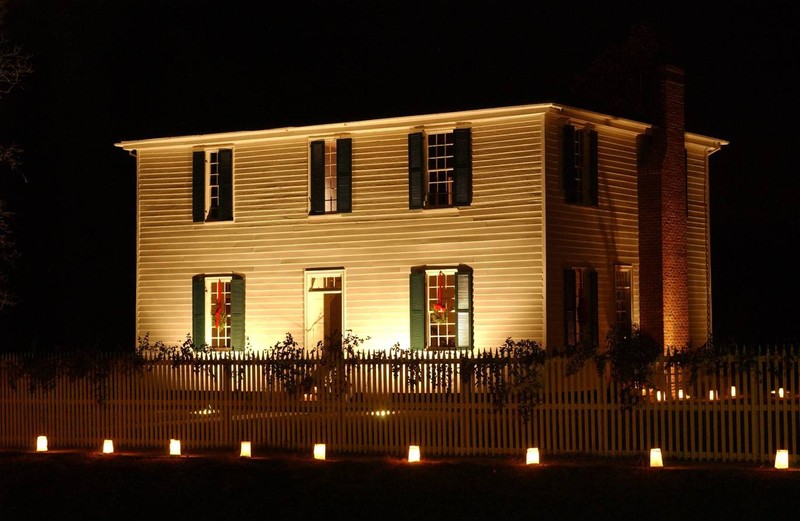 This grand, circa 1874 building was the county courthouse for Hempstead County from 1874 to 1939. It was the last courthouse to be built in Washington. It now serves as the Historic Washington State Park's visitor center and gift shop.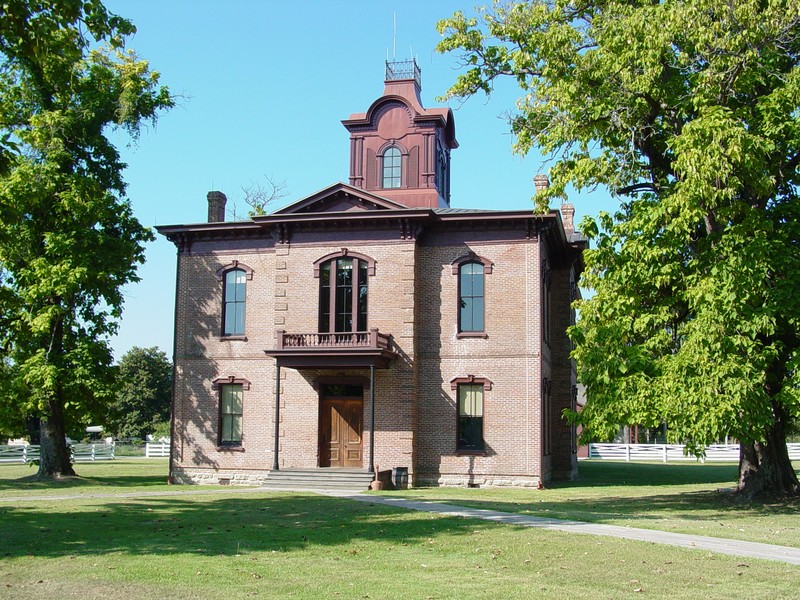 The Goodlett Cotton Gin was moved to Washington from the nearby community of Ozan. This 1883 structure represents the importance that cotton played in the South and southwest Arkansas in the late 19th century into the beginning years of the 20th.
This Carpenter Gothic-style church was built in 1889 to replace an earlier church destroyed by fire. In a 1907 tornado, the structure was lifted off its foundation and thrown in the street. Locals in Washington pulled it back onto its foundation.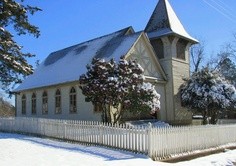 This home was built in the early 1850s in Columbus, Arkansas ,about eight miles northwest of Washington. In the 1980s, the Pioneer Washington Restoration Foundation moved the building here to preserve it.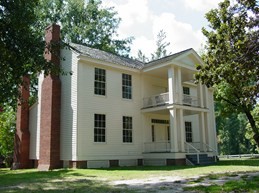 Backstory and Context
Historic Washington State Park in Arkansas preserves the history of the Civil War and Reconstruction eras in this part of Arkansas. Washington County was originally settled by Native Americans, who were forced further west into present-day Oklahoma. The town of Washington is named in honor of George Washington and was founded in 1824. 
Arkansas was a slave state and joined other slaveholding Southern states in seceding from the Union in 1861. However, many areas of Arkansas were home to Unionists and many others who simply hoped to avoid the war. During the Civil War, Washington served as the Confederate capital of the state following the surrender of Little Rock to Union forces. At that time, the Confederate government fled from Little Rock. 
One of the most important battles in Arkansas during the war occurred in Washington County and is known as the Skirmish at Prairie D' Ane. This small engagement became the turning point of the Camden expedition. 
Sources
Historic Washington State Park. (2015, June 23). In Wikipedia, The Free Encyclopedia. Retrieved 17:11, August 20, 2015, from https://en.wikipedia.org/w/index.php?title=Historic_Washington_State_Park&oldid=668355923 Historic Washington State Park: Arkansas Landmarks. (n.d.). Retrieved August 20, 2015, from http://www.historicwashingtonstatepark.com/tour-the-town/default.aspx
Additional Information