Captain George W. Giberson House
Introduction
This historic home was built for Ebenzer Applegate in the 1850s and purchased by Captain George W. Giberson shortly after its completion. Giberson was a local politician, saw mill owner, former sea captain, and prominent citizen.
Images
The style of the home is Vernacular Victorian "plan book" with Gothic proportions.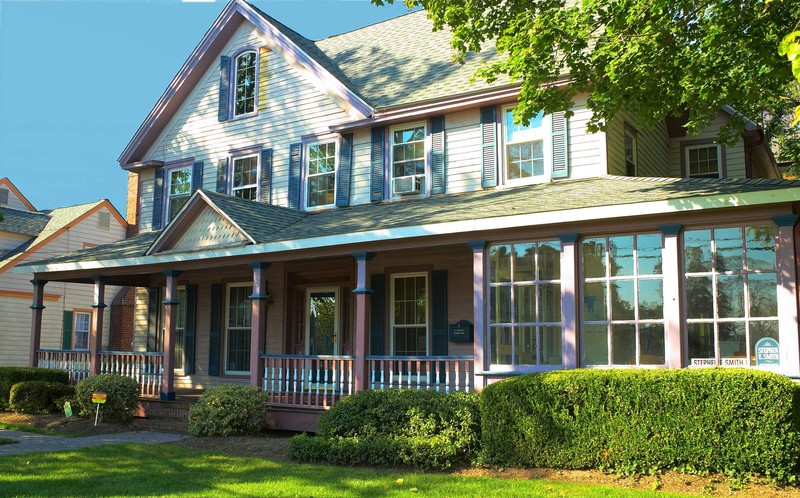 Backstory and Context
The house was the residence of Captain George W. Giberson who was a prominent citizen of Ocean County because of his various roles as a sea captain, large saw mill and cranberry bog owner, bank director, and politician. Capt. Giberson sailed the. schooner, North America, from Toms River to the port of New York. In the early 1850s, he sold the schooner upon inheriting his father's saw mill and cranberry bogs at Double Trouble, (National Register historic site) . Being a successful businessman, Giberson served as a charter director of the First National Bank of Toms River. A measure of Giberson's influence and popularity is reflected in the fact that he was re-elected four times to the position of county freeholder during the 1880s. Based on evidence currently available, it appears that the Captain,. Giberson House was built in the early 1850s. Capt. Giberson purchased the property from Ebenezer Applegate in 1850. In the county surveyor's records, the house is mentioned in 1853 when East Water Street was surveyed for construction. Another local sea captain, John Beatty who commanded the brig, Keyston, lived in the Giberson House after marrying Captain Giberson's daughter. Capt. Beatty sailed to the Gulf ports and West Indies in his three masted schooner.

Sources
"NEW JERSEY OFFICE OF HISTORIC PRESERVATION HISTORIC SITES INVENTORY T W INDIVIDUAL STRUCTURE SURVEY FORM." Office of Historical Preservation. July 1980. http://focus.nps.gov/pdfhost/docs/nrhp/text/82004693.PDF.
Additional Information