Belz Museum of Asian and Judaic Art
Introduction
Founded in 1998 by Jack A. Belz and his wife, Marilyn, the Belz Museum of Asian and Judaic Art features over 1,000 objects, including works of jade, tapestries, furniture, carvings, and other historical and artistic objects. These are displayed in five permanent galleries, three of which are devoted to Asian art and one to Judaic art. The fifth gallery is a memorial to the Holocaust. The Asian galleries houses one of the finest collections of jade artifacts (and other items) from the Qing dynasty.
Images
The Belz Museum of Asian and Judaic Art opened in 1998 and features an impressive collection of Asian jade art from the Qing Dynasty.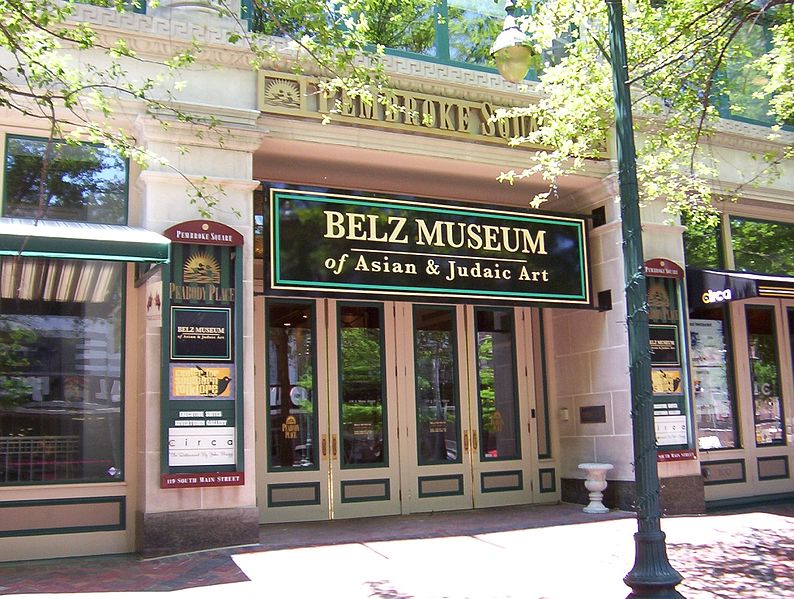 Backstory and Context
Jack and Marilyn began collecting Asian art in 1968. In 1995, they agreed to donate some artifacts to an Asian exhibit at the Cook Convention Center. This is where is the idea for the museum originated from. Many of the Judaic artifacts have been donated to the museum through the museum's foundation.
Sources
"History of the Belz Museum." Belz Museum of Asian and Judaic Art. Accessed February 24, 2016. http://www.belzmuseum.org/who.