General John Gregg Historical Marker
Introduction
John Gregg's career included time as a judge, politician, and a general in the Confederate Army during the Civil War. He died during the Siege of Petersburg. Gregg County, Texas, which contains Longview, was named after General Gregg upon its formation in 1873.
Images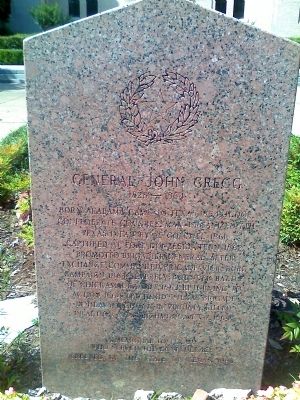 Soldiers in trenches at Siege of Petersburg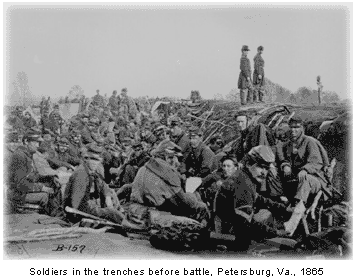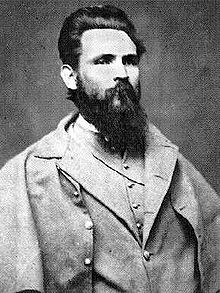 Backstory and Context
Born in Lawrenceville, Alabama, Gregg graduated from LeGrange College (now known as the University of North Alabama) in 1847. The college then employed him as a math professor. He later studied law and in 1855 was elected district judge in Freestone County, Texas shortly after having moved there in 1852. Gregg, along with others, founded the first newspaper in Freestone County, the Freestone County Pioneer. Following Lincoln's election in 1860, Gregg called for a secession convention and was later chosen to represent Texas in the Provisional Confederate Congress. He resigned from the congress in August 1861 so that he could fight with the Confederate Army. Interestingly, Gregg was married to Mary Francis Garth, daughter of notable Alabama Unionist Winston Garth.
The Siege of Petersburg, officially known as the Richmond-Petersburg Campaign, where John Gregg was killed, was a nine-month long nonstop barrage of battles around Petersburg, Virginia. It lasted from June 9, 1864 to March 25, 1865. Calling it a "siege" is a misnomer, as rather than the City of Petersburg being surrounded and cut off from resources, as would happen in a traditional siege, it was really nine months of trench-style warfare. The trench lines constructed by Gen. Ulysses S. Grant of the Union Army eventually stretched over 30 miles from Richmond, Virginia to St. Petersburg. At the time, Richmond was serving as the capital of the Confederate States. The Siege of Petersburg eventually led to General Lee's retreat and surrender at Appomattox Court House on April 9, 1865. Gregg died from a blow to the neck on Charles City Road, near Richmond.
Sources
"General John Gregg / Texas Secession Convention 1828-1864." The Historical Marker Database. Accessed September 13, 2015. http://www.hmdb.org/marker.asp?marker=45100&Result=1.

Shields, Douglass R. "Gregg, John." Handbook of Texas Online. Accessed September 13, 2015. https://tshaonline.org/handbook/online/articles/fgr50.
Additional Information