Sky City Cultural Center and Haak'u Museum
Introduction
Sky City Cultural Center and Haak'u Museum serves as a showcase of cultural architecture and is the museum for visitors to the Pueblo of Acoma.The village of Acoma Pueblo, New Mexico is the oldest continuously inhabited settlement in North America. It is also the 28th Historic Site designated by the National Trust for Historic Preservation. In 1970 it was placed on the National Register of Historic Places.
Images
The Sky City Cultural Center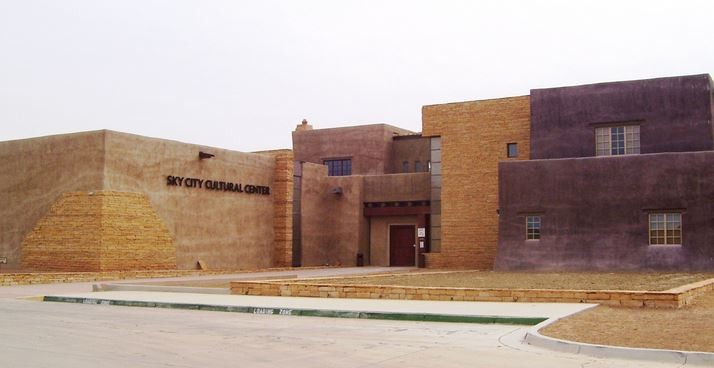 A house in the the village.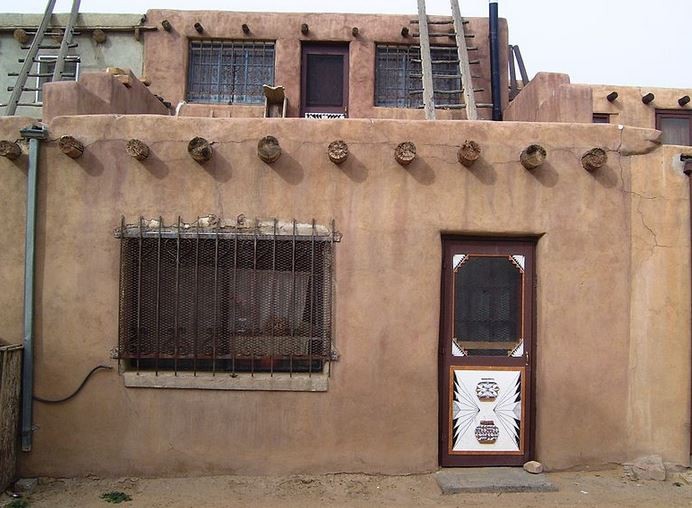 A granite monument placed at the Sun City Cultural Center.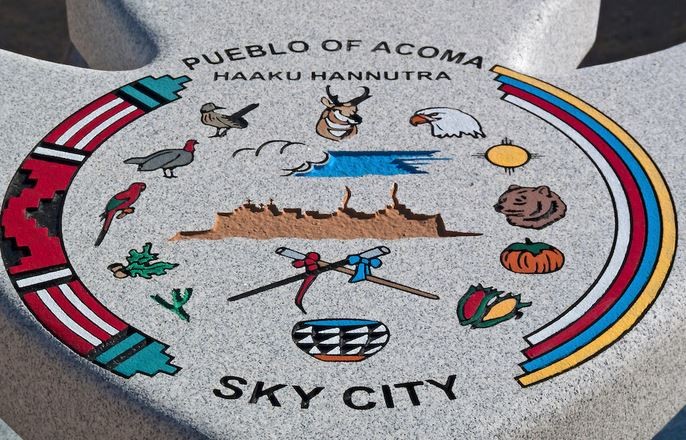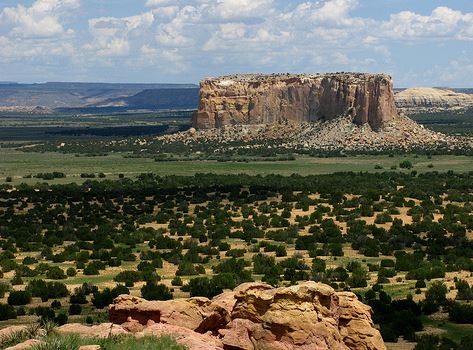 Backstory and Context
The Acoma Pueblo is made up of three villages.The villages are Sky City, Acomita, and McCartys. Based on Acoma tribe traditions, it is estimated they have lived in the village for approximately two thousand years. Acoma Pueblo "Sky City" is the physical and spiritual homeland to the Acoma people. It sits on top of a sandstone mesa that is 367 feet above the desert floor.

In 1540, the Acomas saw an army of Francisco Vasquez de Coronado's expedition appeared out to the west. They came to the mesa to confront the Spanish force and it consisted of twenty soldiers as well as several Pecos Pueblo Indian guides. The Acomas first challenged the Spaniards to fight but eventually allowed them into the pueblo. Being at the top of the rock, it was out of reach and consists of steep sides in every direction. There was a tiny stairway of approximately 200 steps, then a stretch of about 100 narrower steps, in which just allowed them to be more secure from attacks. It was a well built, strong village.

The museum offers Acoma pottery & Native American crafts for sale by local artisans and cultural exhibits. The museum also displays the art and history of the Acoma people and shows what they have endured for a thousand years. There is a guided tour to the village that leaves from the cultural center.

Sources
http://www.acomaskycity.org/home.html?pgid=1 http://www.desertusa.com/desert-new-mexico/acoma-city.html http://www.visitalbuquerque.org/listings/Sky-City-Cultural-Center-Haak-u-Museum/3498/ https://en.wikipedia.org/wiki/Acoma_Pueblo Photo Credits: http://changingwomanphoto.photoshelter.com/image/I0000xSEQ8bPQ5VU http://livingadream2.blogspot.com/2013/11/sky-city.html https://en.wikipedia.org/wiki/Acoma_Pueblo
Additional Information