Women Airforce Service Pilots Marker
Introduction
This historic marker commemorates the World-War II training program for women at Avenger Field in Sweetwater. Over one thousand graduates of the program nationwide joined the Women Airforce Service Pilots and flew non-combat missions throughout the war.
Images
Texas Historical Commission dedicated this monument in 1993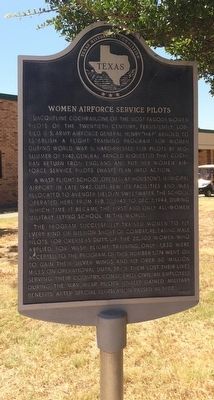 Learn more about the history of the WASPS with Molly Merryman's book, Clipped Wings: The Rise and Fall of the Women Airforce Service Pilots (WASPS) of World War II.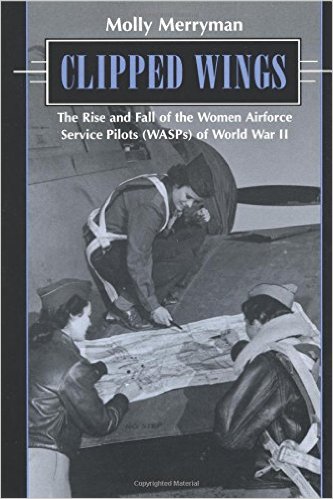 Backstory and Context
Hard-pressed for pilots by mid-summer of 1942, General Arnold requested that Cochran return from England and put her Women Airforce Service Pilots (WASP) plan into action.
A WASP flight school, opened at Houston's Municipal Airport in late 1942, outgrew its facilities and was relocated to Avenger Field in Sweetwater. The school operated here from Feb. 20, 1943 to Dec. 7, 1944, during which time it became the first and only all-women military flying school in the world.
The program successfully trained women to fly every kind of mission short of combat, releasing male pilots for overseas duty. Of the 25,000 women who applied for WASP flight training, only 1,830 were accepted to the program. Of this number 1,074 went on to gain their silver wings and fly over 60 million miles on operational duty; 38 of them lost their lives serving their country. Considered civilian employees during the war, WASP pilots finally gained military benefits after special legislation passed in 1977.
Additional Information