Bluefield State College
Introduction
"Bluefield State College is one of the first historically Black colleges (HCBUs) to become a predominantly white institution". After the expansion of the Morrill Act of 1890, the3 college was opened as the Bluefield Colored Institute in 1895. In the 1880s and 1890s, the area was heavily populated by African Americans who migrated there for jobs in the coal industry. Most African American students attended poor, segregated schools, or did not attend at all. Despite this, many people believed that this institute would provide the proper education and training needed for African American elevation for success.
Images
1934 color postcard of Bluefield College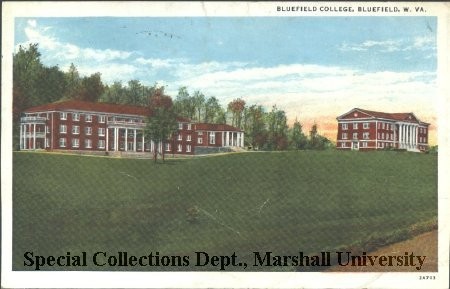 Bluefield Administrative Building (Conley Hall) 1930.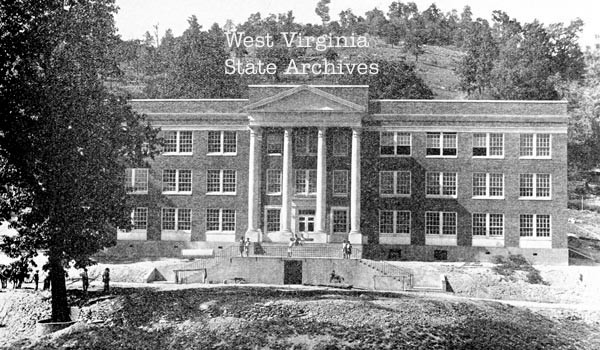 First football team (1914).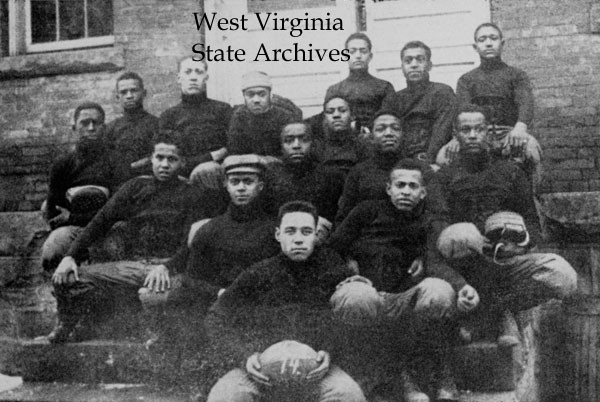 Memphis Tennessee Garrison (1890-1988). Courtesy Of Ohio University Press, publishers of Ancella R. Bickley & Lynda Ann Ewen, eds., "Memphis Tennessee Garrison: The Remarkable Story of a Black Appalachian Woman" (Athens, 2001)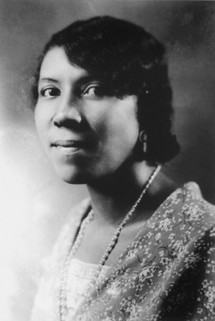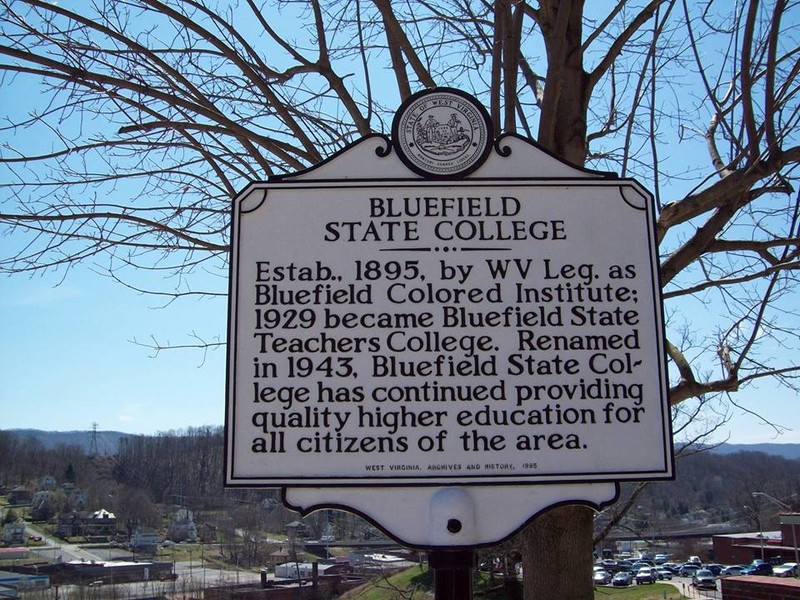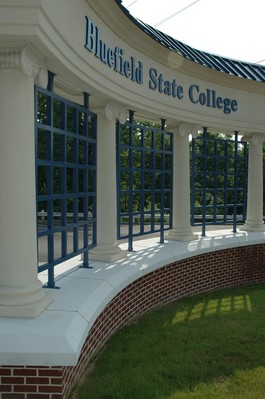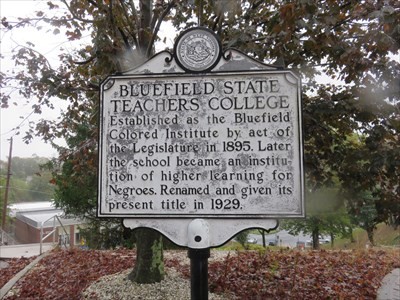 Backstory and Context
In 1906, the institution became certified for teaching, and by 1929 the college offered many other courses as well. "The enrollment also grew from 40 students in 1906 to over 200 in 1920.  The Institute was renamed Bluefield State College in 1943 and was accredited in 1947". Bluefield College remained a "Black institution" until the 1954, famous Supreme Court Case, Brown v. Board of Education. It was then that integration became a popular topic for this institution. By the 1970s, due to low tuition and the lack of a "white" school close by, white students made up the majority of the institution's population. 
Throughout the 1970s, the faculty, students, and administration remained African American, until about 1980s through the 1990s. There was a drastic change, and the faculty, student body, and the administration became predominately white. By 1998, there were no African American members of faculty. Out of 3,506 students, African Americans comprised only 8% of the total enrollment.  
Bluefield State College stood as a symbol of "pride and strength for African Americans" throughout the state. Faculty and students have recently began protesting changing curriculum and enrollment changes, "citing the cultural diversity that the school has lost". Recently, "Black community leaders in the region have started a campaign to return the school to its original mission: to educate Black students in southern West Virginia. In response to the protests, Bluefield State College has created "community outreach programs to target (often Black) disadvantaged youth within the area". Campus programs have also been created to promote academic success and pride in "one's culture". The debate continues over Bluefield State College's future as a racially diverse institution".
Sources
"Bluefield State College (1895-- ) | The Black Past: Remembered and Reclaimed." Bluefield State College (1895-- ) | The Black Past: Remembered and Reclaimed. N.p., n.d. Web. 15 Mar. 2017.
"Bluefield State College." Bluefield State College, Shield and Wordmark. N.p., n.d. Web. 15 Mar. 2017.
 "Bluefield State College Joins New Conference." CBS59 Home - Beckley, Bluefield & Lewisburg News, Weather, Sports. N.p., 12 Dec. 2013. Web. 15 Mar. 2017.
Image Sources
"Bluefield State Teachers College." Waymarking.com. Accessed October 2, 2020. https://www.waymarking.com/waymarks/WMWT6A_Bluefield_State_Teachers_College.

Additional Information