Allen Chapel A.M.E. Church
Introduction
This historic church edifice was built in 1889 and serves a congregation that was established by former slaves in 1866. The congregation built two other frame church buildings prior to the construction of this stately brick sanctuary. Not only is the congregation the oldest of its kind in the county, but it also represents the oldest independent Black organization still in existence in Murfreesboro. In 1870, this growing congregation was selected to host the state's A.M.E. conference.
Images
Allen Chapel A.M.E. Church was built in 1889 and is listed on the National Register of Historic Places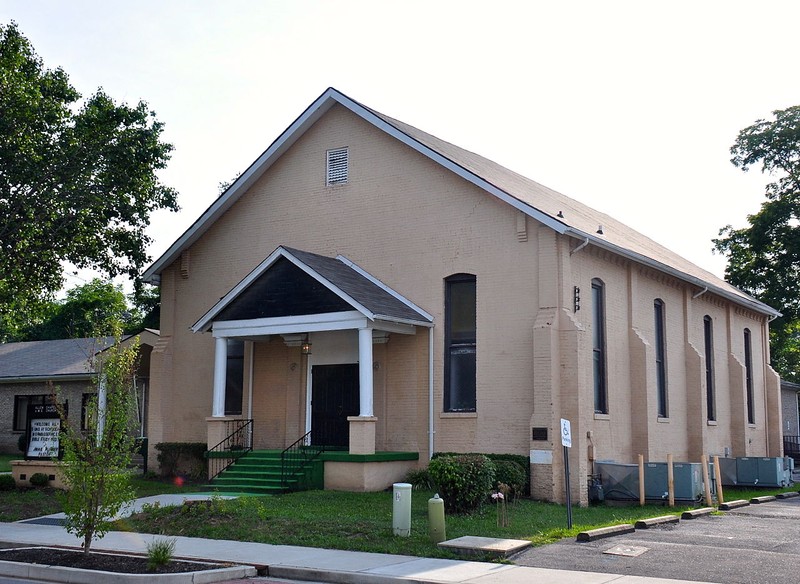 Backstory and Context
By the 1880s, the African American community of Murfreesboro had grown to include neighborhoods on the east side of the city as well as the south side neighborhood. This church was a product of that growth, as church members donated funds and labor to build the foundation and the structure. Members such as Dav Hude Sr. dug the foundation of the building by hand while other men fired clay to form bricks, built the basement, and laid the cornerstone of the building in the spring of 1889. The structure was complete by the time of the statewide A.M.E. conference in October.
Sources
"Allen Chapel stands as local cultural landmark," Murfessboro Post, undated. http://www.murfreesboropost.com/allen-chapel-stands-as-local-cultural-landmark-cms-2159 accessed 12/12/15 Nancy De Gennaro, Allen Chapel AME Church: 'Legacy of Service' Daily News Journal, July 24, 2015, http://rutherfordtnhistory.org/allen-chapel-ame-church-legacy-of-service/
Additional Information