Cocoanut Grove House
Introduction
This historical marker on the South Lake Trail was dedicated in 2011 and shares the history behind Cocoanut Grove House. The hotel was constructed originally as a private home in 1876 and when it was expanded to include additional rooms for rent, it became the only hotel on Florida's coast between Titusville and Key West. Elisha Newton "Cap" Dimick built the house and then added eight rooms to the building in 1880. In 1882, Dimick sold the hotel to Commodore Charles Clark. Approximately 4,500 guests visited the hotel between 1883 and 1895, arriving by a flat-bottom boat that sailed between the Indian River and Lake Worth. Hotel guests dined on fish, green turtle, venison, and vegetables for $1.50 a day or $6 by the week. In October 1893 the Cocoanut Grove House was destroyed by fire.
Images
The hotel stood at the northwest corner Pendleton Lane and Lake Trail in Palm Beach.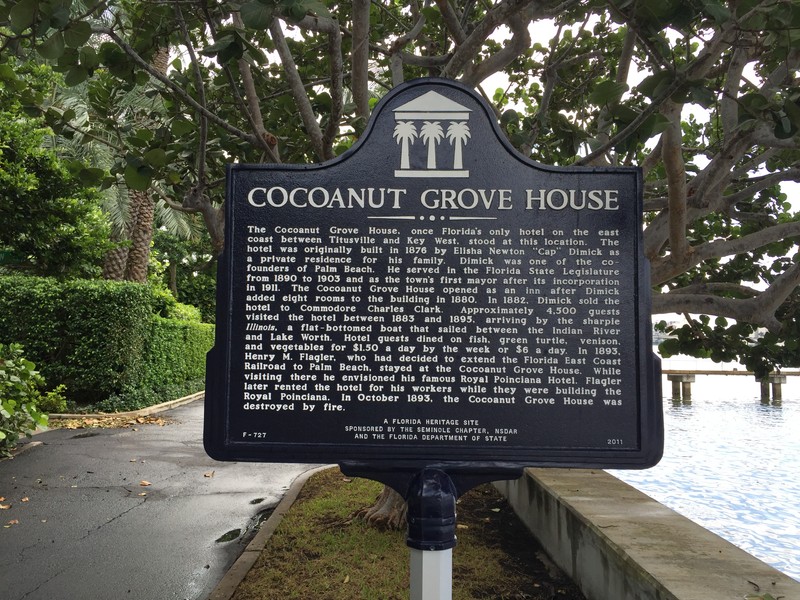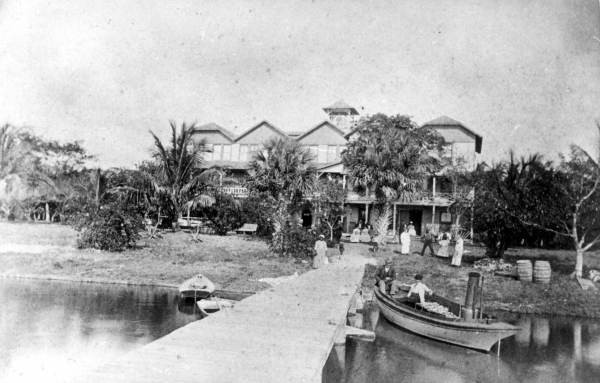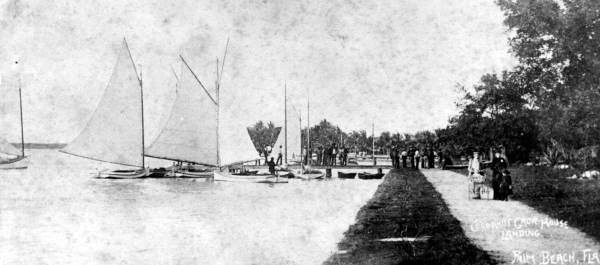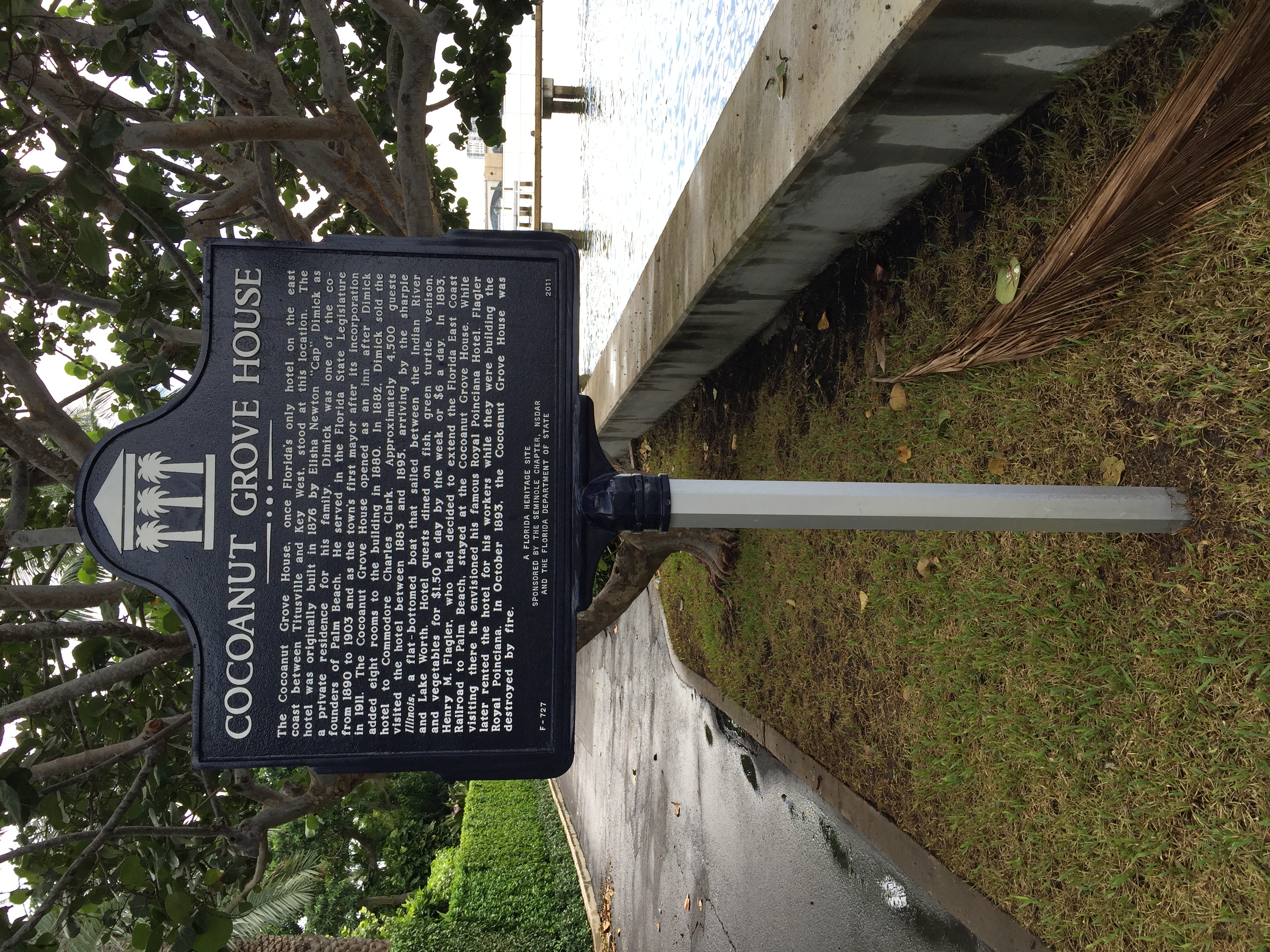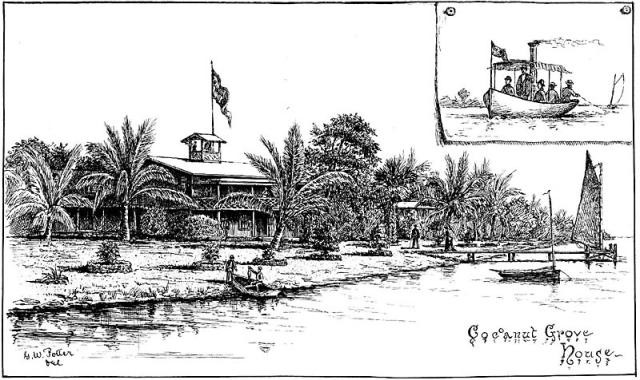 Backstory and Context
An influential figure in the region's early history, Dimick was one of the founders of the city of Palm Beach and served in the Florida legislature from 1890 to 1903. He also became Palm Beach's first mayor following the city's incorporation in 1911. 
The hotel is also connected to another influential Floridian, Henry M. Flagler. In 1893, Flagler extended the Florida East Coast Railroad to Palm Beach and stayed at the Cocoanut Grove House during his time in the area. While visiting this beachfront hotel, Flagler envisioned that would become the famous Royal Poinciana Hotel. Flagler later rented the hotel for his workers while they were building the Royal Poinciana.
Additional Information