Eliza Furnace
Introduction
This former iron furnace was in operation between 1846 and 1849 and was one of the first in the area. At the peak of its use in 1848, this furnace produced around 1080 tons of iron. The furnace and land were acquired by the Cambria County Historical Society in 1965. The furnace is easily accessible via a hiking trail maintained by Indiana County Parks.
Images
Eliza Furnace pictured with mule that was used for hauling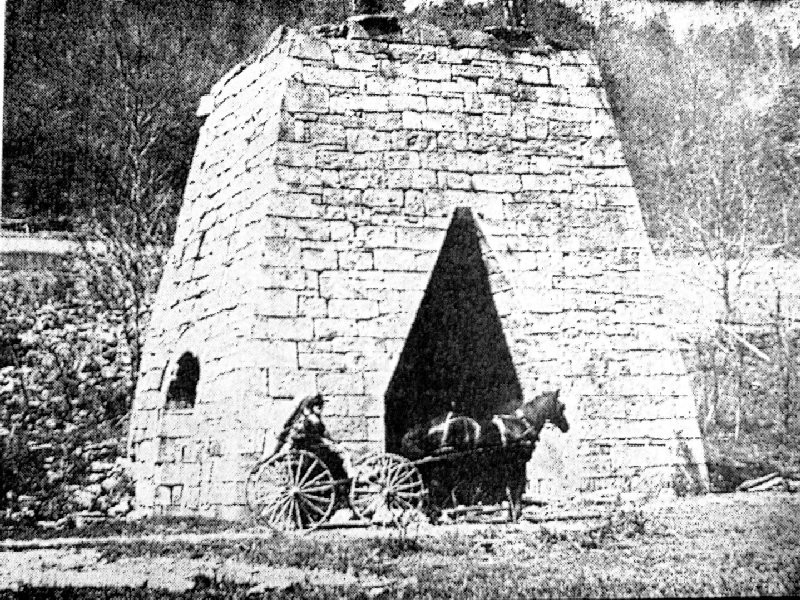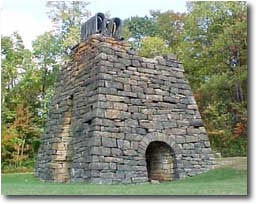 Location of the Eliza Furnace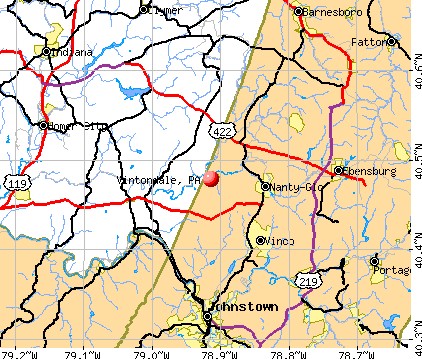 Backstory and Context
Construction of this thirty-two-foot tall furnace began in 1845. Upon completion, this was one of the first hot blast method furnaces to produce iron in the Blacklick Creek Valley area. Two other furnaces were constructed after including the Buena Vista and the Blacklick or Wheatfield Furnace.

After the iron was produced, it was taken by wagon to a nearby town of which today is the town of Seward, Pa. It was then taken to the Pennsylvania Canal which it would take to reach its destination in Pittsburgh.

After only a few years the furnace had to shut down because it was not making enough of a profit. The Pennsylvania hose the Conemaugh Valley for their new route which didn't help because of the furnace being in the Blacklick Valley. The way in which the furnace worked was outdated. Most furnaces used blowing cylinders. Lastly, it cost too much money to get the iron to the canal. In 1848, the furnace was sold in a sheriffs sale and sold many times to different people. It was eventually bought by the Cambria County Historical Society.

Today, Eliza Furnace is stop along the 36 mile Ghost Town Trail. Bikers and walkers can learn about the furnace by reading the informational signs and they can walk right up to it and take a look for themselves. Being along the middle of the trail, there are also restrooms and picnic sites.
Sources
http://www.indianacountyparks.org/trails/ghosttown_trail.aspx http://www.indianacountyparks.org/downloads/eliza-furnace/elizahistory.pdf https://en.wikipedia.org/wiki/Ghost_Town_Trail#Eliza_Furnace
Additional Information