Stewart's Original Hot Dogs
Introduction
Now famous for its root beer and hot dogs, Stewart's Original Hot Dogs was founded by John and Gertrude Mandt in 1932. The little orange hot dog stand, which was the first drive-in restaurant in Huntington, began with a simple menu that offered only popcorn and root beer. When the Mandts added hot dogs topped with Gertrude Mandt's special chili sauce, the business began to prosper. From the difficulties of the Great Depression to rationing during the Second World War, Stewart's survived adversity to grow into a business with multiple locations throughout the region, a catering division, and worldwide shipping of their products. Over the years, the business has stayed in the same family, and is currently managed by fourth-generation owner John Mandt Jr. In a region known for hot dog stands, Stewart's Original helped to build a local culinary tradition that continues to be important to residents of the city and beyond.
Images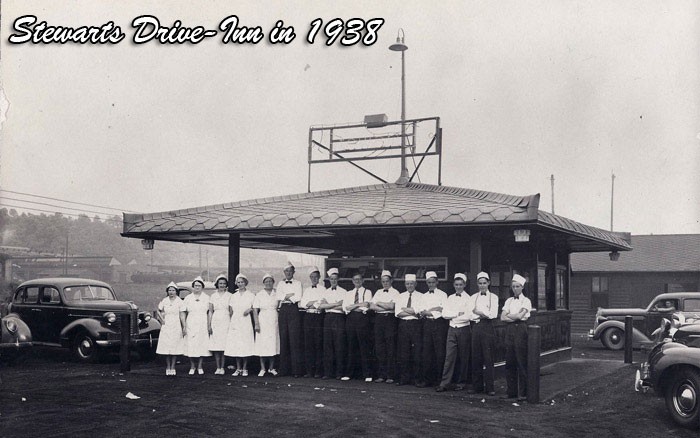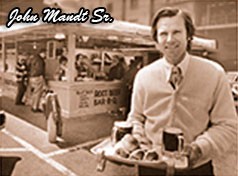 John Mandt Jr., pictured at age six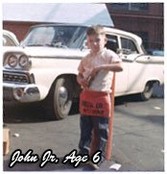 Former Stewart's Original location at 1st Street and Adams Ave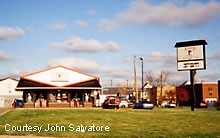 Former Stewart's Original location at 932 4th Ave.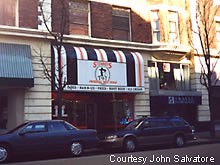 Stewarts Original Hotdog stand today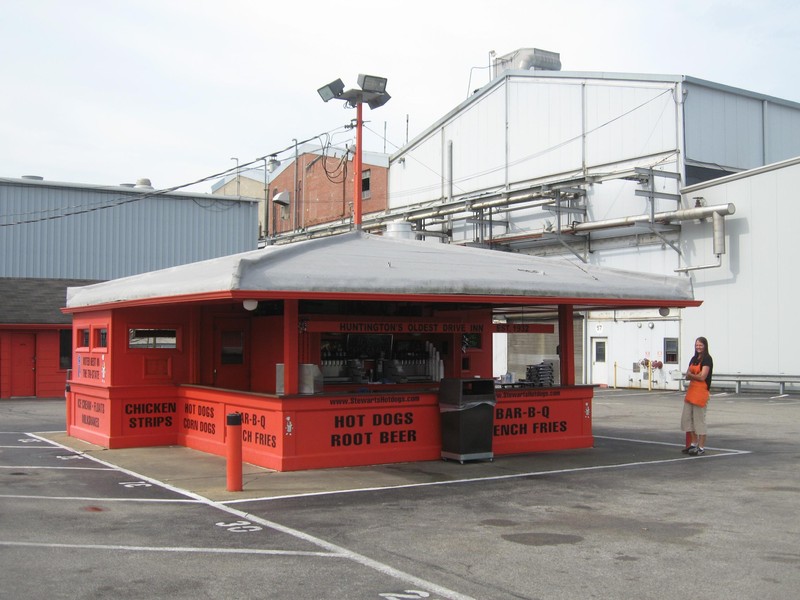 Stewart's Original Hot Dogs sign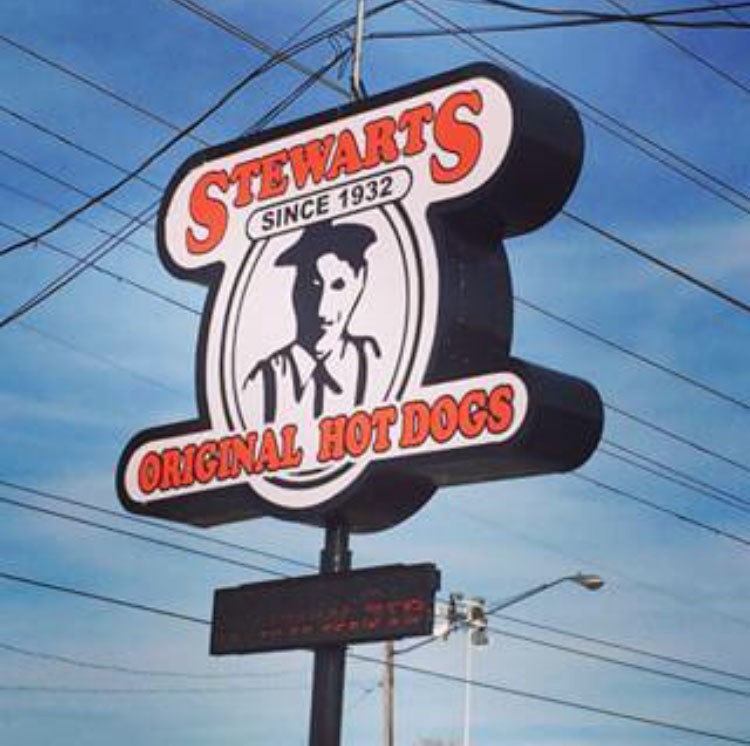 A selection of the food available at Stewart's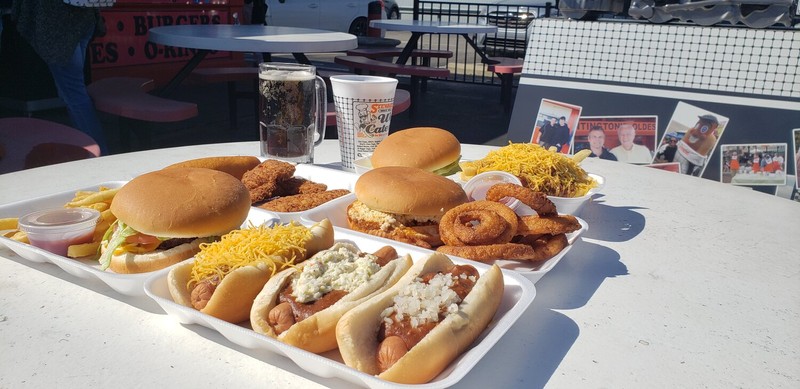 Backstory and Context
Stewart's Original Hot Dogs has changed very little since it first opened in 1932. The hot dog stand, which was Huntington's first drive-in restaurant, was built by the husband and wife duo of John Louis and Gertrude Mandt at a cost of $1,750. When the stand first opened, the Mandts did not actually sell hot dogs, instead offering popcorn and Stewart's-brand root beer. Although the Mandts earned just fifty cents on their first day of business, the couple was far from discouraged. The following year, they expanded their menu and began offering their now-iconic hotdogs with Gertrude Mandt's original chili sauce recipe, which is still used today. S.S. Logan Packing Co. provided the meat for the hot dogs, while Heiner's Bakery supplied the bread. Both local businesses still serve as vendors to the family business today.
When the restaurant became more popular, John and Gertrude Mandt's son Harry moved to Huntington to help run the family business. John Mandt passed away not long after in 1942, and Gertrude soon retired, leaving Harry Mandt as the owner and operator of the hot dog stand. Mandt ran the business during World War II, during which food items such as meat and sugar were strictly rationed. While some local businesses evaded these restrictions by purchasing ingredients illegally, the Mandts decided to temporarily shut their business down after they sold through their yearly quota. Following the war, business at Stewart's Original Hot Dogs boomed along with the American economy at large. Business was so busy that thirteen-year-old John Mandt Sr. began working at the drive-in in 1951. After serving in the Marine Corps, the former carhop returned to work at the family business. 
During the late 1960s, there was reportedly a dispute between Stewart's Original and a group of "Stewart's Root Beer" stands that were opened in the area. At the time, many customers thought they were eating the same hot dogs sold at Stewart's Original, because the new stands were painted the same colors and sold a similar chili sauce. In response, the Mandts added "Original" to their title to distinguish themselves from their competitors. They also altered their logo to feature the silhouette of John Louis Mandt and began opening new locations throughout the Tristate Area. Not long afterwards, many of the Stewart's Root Beer stands began to change their names or closed altogether.
John Mandt Sr. inherited Stewart's Original Hot Dogs after his parents retired in the late 1970s. He went on to expand the business by opening several additional stands throughout Huntington between 1979 and 1998. Mandt's son, John Mandt Jr., also worked at the drive-in from the age of thirteen. After attending Marshall University, he returned to Stewart's Original and helped expand the business with his father. In 1988, Stewart's became the "official hotdog" of Marshall University Athletics and "Thunder Dogs" were sold at all Marshall sporting events. The sponsorship ended in 2019 after Sodexo, the company Marshall uses for managing food vendor contracts, cut ties with the hot dog company in a decision that may have been tied to controversial remarks made by Mandt. 
In recent years, Stewart's Original has grown through the creation of a catering division as well as a website that allows the hot dogs to be shipped anywhere in the world. The business has also been closely involved with the West Virginia Hot Dog Festival since it was founded in 2005. The festival, which is held on the last Saturday of July in Pullman Square, is a fund-raiser for the Hoops Family Children's Hospital at Cabell Huntington Hospital. Today, fourth-generation owner John Mandt Jr. and his children manage Stewart's Original Hot Dogs. In a city known for its abundance of hot dog stands, the drive-in is still one of Huntington's old favorites, and the recipe for its special sauce remains a closely guarded secret. While the original Stewart's Hot Dogs is now the only remaining location in Huntington, there is also a branch in nearby Kenova.
Sources
Home. Stewarts Hot Dogs. Accessed August 02, 2018. http://stewartshotdogs.com/index.php?option=com_content&view=article&id=30&Itemid=33.
Flatley, Jake. Marshall, Sodexo cut ties with longtime hot dog vendor Stewarts, WV Metro News. August 27th 2019. Accessed May 4th 2020. http://wvmetronews.com/2019/08/27/marshall-sodexo-cut-ties-with-longtime-hot-dog-vendor-stewarts/.
Salvatore, John . The Huntington Hot Dog, Roadside Peek. June 2003. Accessed May 4th 2020. http://www.roadsidepeek.com/rpeekeast/eatseast/joints/huntwv/.
Stewarts Original Hot Dogs. Facebook. Accessed August 02, 2018. https://www.facebook.com/Stewarts-Original-Hot-Dogs-115792028441095/info/?tab=overview.
Image Sources
https://www.stewartshotdogs.com/our-story

https://www.stewartshotdogs.com/our-story

https://www.stewartshotdogs.com/our-story

http://www.roadsidepeek.com/rpeekeast/eatseast/joints/huntwv/

http://www.roadsidepeek.com/rpeekeast/eatseast/joints/huntwv/

https://www.stewartshotdogs.com/gallery

https://www.stewartshotdogs.com/

Additional Information