The Tabernacle
Introduction
Originally built by the Third Baptist Church and opened in 1911 as the Baptist Tabernacle and Institute Building, today the "Tabby" is used primarily as a performance venue. The structure is located in downtown Atlanta at 152 Luckie Street, seats approximately 2600 individuals, and is managed by Live Nation Entertainment.
Images
The Tabernacle was built in 1911 and is today used as a performance venue.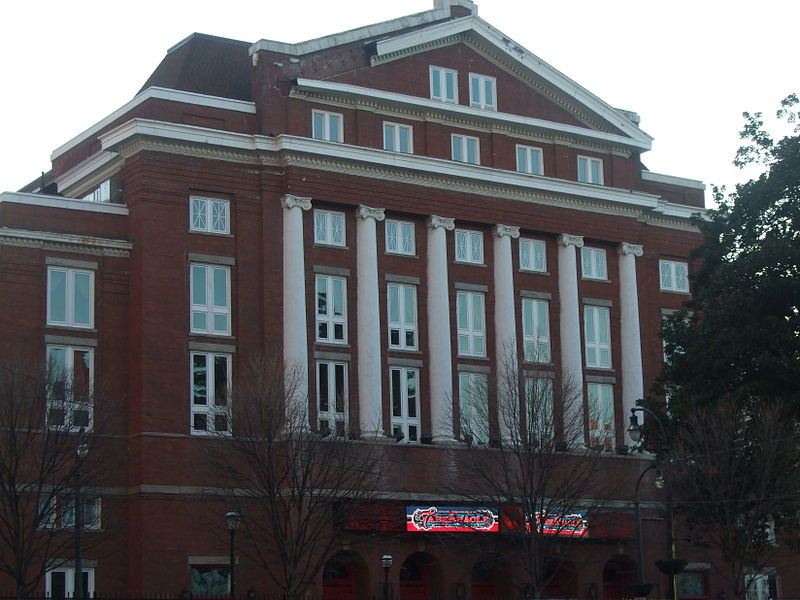 R.H. Hunt's architectural rendering of the final design, 1909.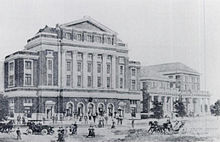 Interior view of The Tabernacle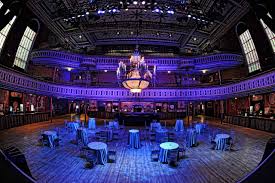 Backstory and Context
The structure was designed by Chattanooga architect Reuben Harrison Hunt in November 1907 as the headquarters of the newly-founded Baptist Tabernacle. Ground breaking ceremonies were held on August 17, 1909 but construction was not completed until the summer of 1911. The first services in the new building were held on September 3, 1911. Between September 10 and 17, approximately 8,000 individuals gathered in the church as a part of an extended dedication ceremony. Membership in the church reached record heights in the 1950s with regular membership at numbering over 3000 individuals. However, attendance at the church steadily declined in the following decades.
The building was owned and operated by the Baptist Tabernacle, beset with financial troubles, until October 1994 when the property was sold to a group of investors hoping to redevelop the property in time for the 1996 Olympics.
For additional information please see
http://www.tabernacleatl.com/VenueInfo
or
http://en.wikipedia.org/wiki/The_Tabernacle
Sources
Gournay, Isabelle, et al. "Aia Guide to the Architecture of Atlanta." Atlanta, GA: University of Georgia Press, 1998. http://www.powells.com/book/aia-guide-to-the-architecture-of-atlanta-9780820314501?p_wgt&partnerid=4...

"Tabernacle History." The Tabernacle. Accessed April 5, 2014. http://www.tabernacleatl.com/venueinfo.

Photo: Tim Farley, via Wikimedia Commons
https://en.wikipedia.org/wiki/Tabernacle_(concert_hall)#/media/File:TheTabernacleAtlantaFacadeJan200...

Additional Information