Stetson Mansion
Introduction
The Stetson Mansion was built by John Stetson in 1886. The mansion became Florida's first true luxury home, and widely regarded as one of the most important historic mansions in the United States. The home was added to the National Register of Historic Places in 1978. Although it is a private home, the home is opened for tours by appointment throughout the year.
Images
Stetson Mansion offers 10,000 sq feet of living space, decorated in Victorian splendor.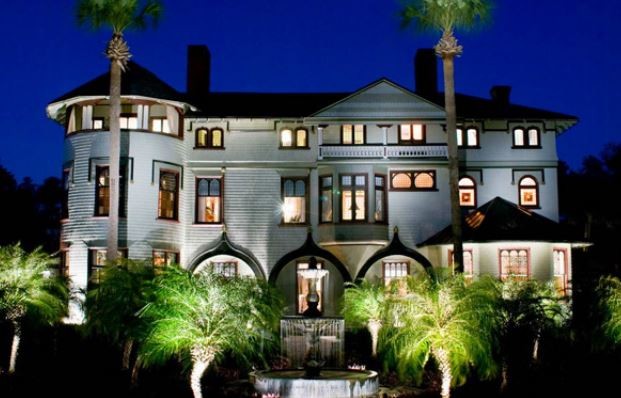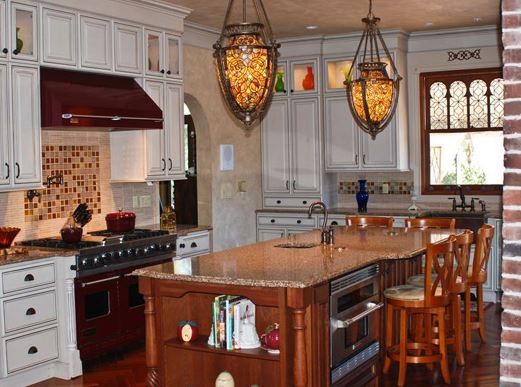 The mansion's porch decorated for Christmas.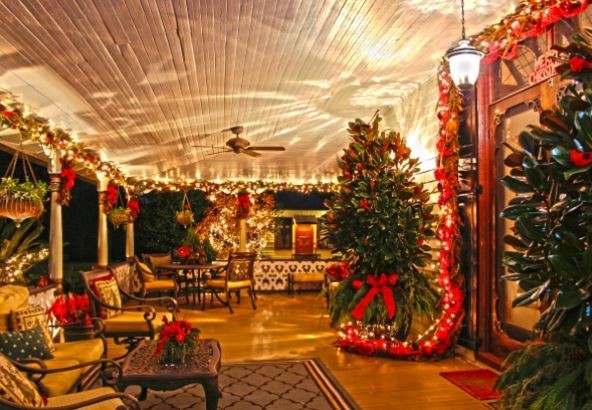 Backstory and Context
Henry Deland, the founder of Deland, Florida, invited his friend John Stetson to explore this part of Florida when he learned that Stetson was seeking a warmer climate. Stetson purchased 250 acres and built the mansion in less than a year with the help of architect George T. Pearson. The mansion's design incorporates sixteen different patterns of rare parquet wood floors, as well as 10,000 panes of leaded glass windows.

Famous guests to the mansion include President Grover Cleveland, King Edward VII, and members of influential families such as the Vanderbilts, Astors, Tiffanys, Carnegies and Mellons. Thomas Edison also left his mark on the mansion, as this was one of the first homes to be equipped with electric lights. Some of Edison's original light fixtures are still hanging inside the mansion, and guests can see the original Edison circuit box in the breezeway which connects the kitchen to the dining room. Eddison's own handwriting is still visible on the tags inside the circuit box.

In recent years, the home has had some major renovations under the new owners JT Thompson and partner Michael Solari. There are guided tours offered of the mansion that last approximately one hour and fifteen minutes. The owners also offer Christmas tours that begin in November and last through January. Please check out the website for more information on tours and pricing.

Sources
http://www.visitflorida.com/en-us/articles/2013/freelance-articles-2013/stetson-mansion-deland-ketcham.html http://www.stetsonmansion.com Photo Sources: http://www.stetsonmansion.com Video Sources: http://www.stetsonmansion.com/christmas-tours.html
Additional Information