Bull Durham Tobacco Factory
Introduction
As of 2011, it remains the oldest building in Durham, NC. It still is in good, stable condition even after 130+ years since its original construction in 1874. It was declared a National Historic Landmark in 1977.
Images
Looking southwest at the corner of present-day West Pettigrew and Blackwell Sts., sometime between 1874 and 1879.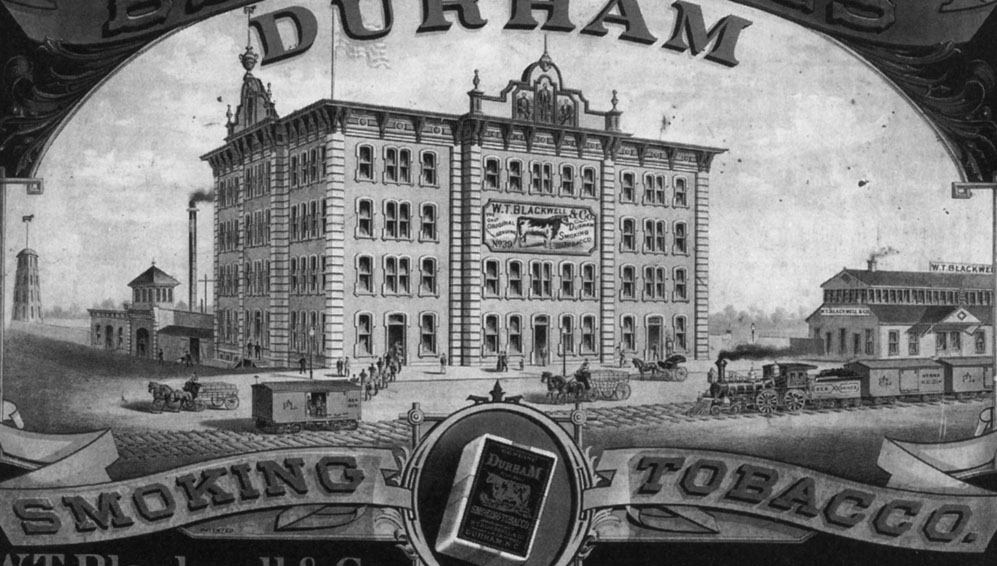 Looking southwest and down Blackwell St., 1906.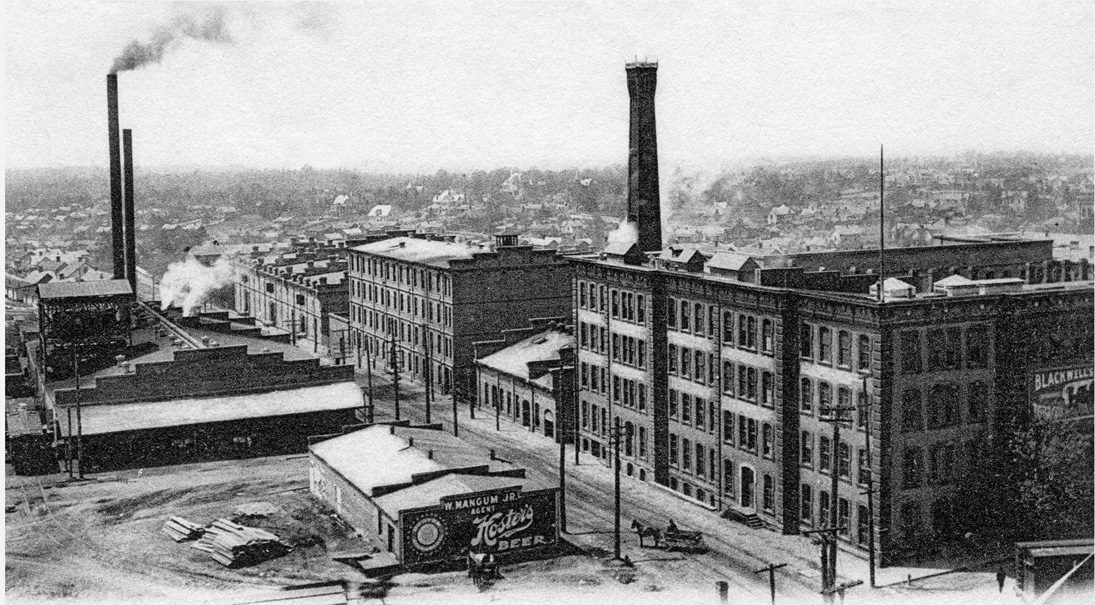 Looking southwest at the corner of present-day West Pettigrew and Blackwell Sts., sometime between 1874 and 1879.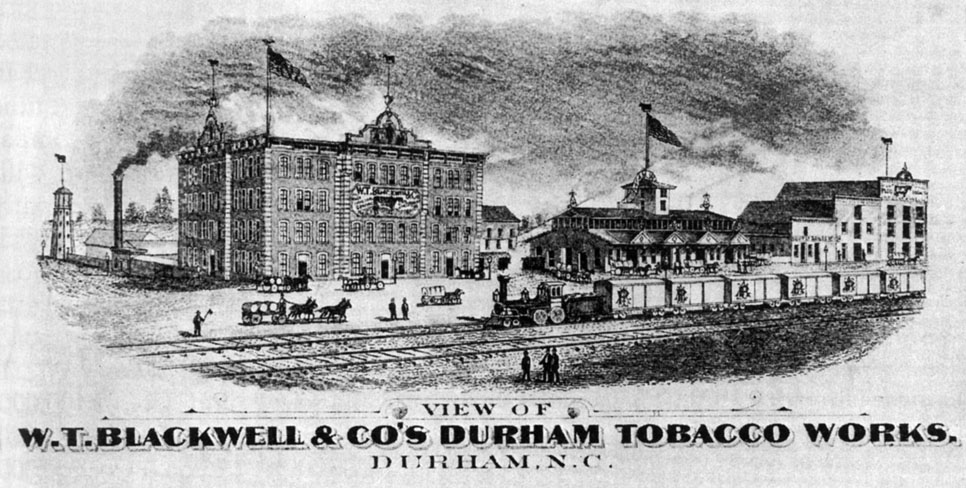 Present day photo of the Bull Durham Tobacco Factory.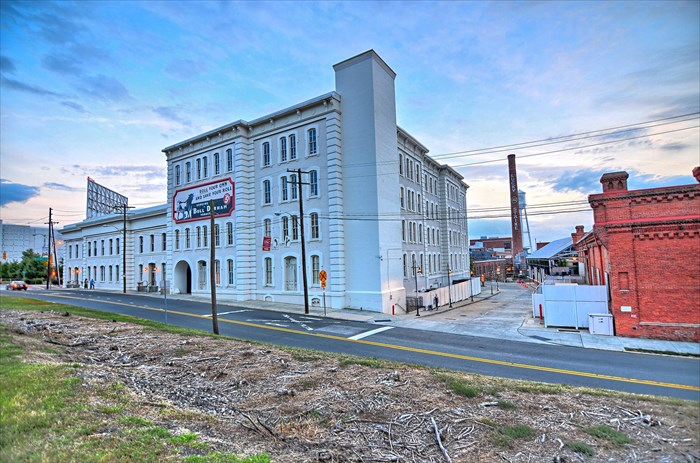 Backstory and Context
How it started
The original place of production for Bull Durham was actually J.R. Green Factory. It was operated by John Ruffin Green, a tobacco peddler in the 1850s. Green had some success, but the Civil War brought him a lot more. Soldiers from both sides wanted his tobacco. Soldiers spread the word about Green's tobacco which increased his company's success. He soon realized all this business was more then he was able to handle.

The Beginning of W.T. Blackwell Company
Green was becoming overwhelmed and decided to expand his business. Green partnered with Blackwell and James R. Day, and made his company a big name in the tobacco industry. For the partnership, both Blackwell and Day paid $1,500 for their shares in the company, but not long after, Green died and Blackwell paid $2,292 for Green's shares in the company. Shortly after, they partnered with Julian Shakespeare Carr and the company became very successful.

Company Expansion
The company expanded and built a new factory for the production of their tobacco. The factory was completed in 1874, and resided in Durham, North Carolina. The building of the factory became a great investment and the companies profits increased even more. They later expanded the factory in 1879, to keep up production with the increasing amount of sales.

Origin of Bull Durham
The three owners decide to part ways and pursue other business ventures. Blackwell and Carr purchase Day's shares for $50,000 and then later Blackwell sells his shares to other companies for $300,000. Blackwell sold his shares to continue and promote the "Bull Durham" brand. Blackwell eventually left the company and Carr continued with the company and turned the company into a global enterprise with world wide sales. He eventually sold the rights to "Bull Durham" to the Union Tobacco Company for $2,500,000 in 1898.
Additional Information