Alum Creek, WV
Introduction
Alum Creek was established in the 1890s by the Childress family at the Forks of the Coal. The name of the town was originally Rome but it was changed to Alum Creek in 1910 when the C&O Railroad was built up the Coal River to export coal down the river to St. Albans. The building of Route 119 has helped the town's economy in the past decades.
Images
Swinging Bridge in Alum Creek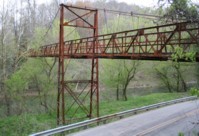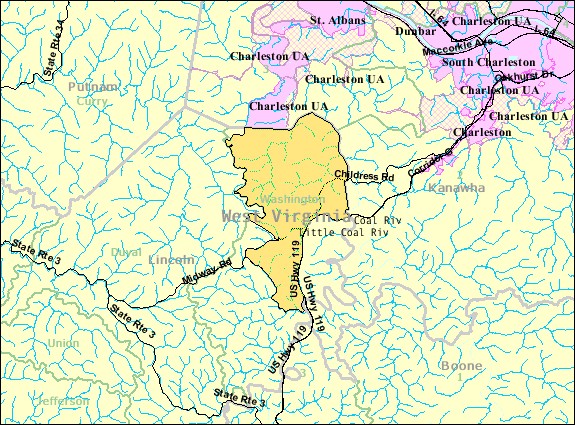 Old Olcott School from http://www.topix.com/album/detail/alum-creek-wv/IU6V9S8TF55J7BCI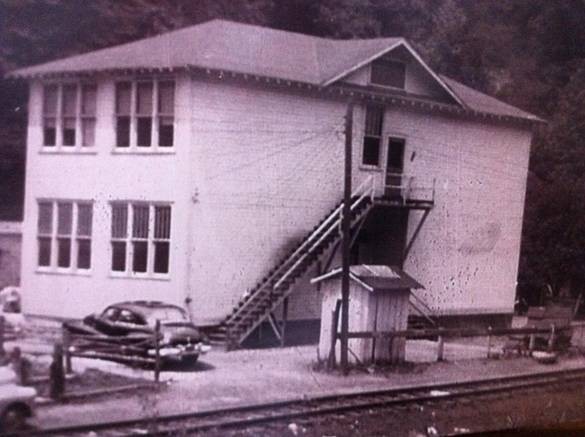 Old Rose Shopping Center from http://www.topix.com/album/detail/alum-creek-wv/IU6V9S8TF55J7BCI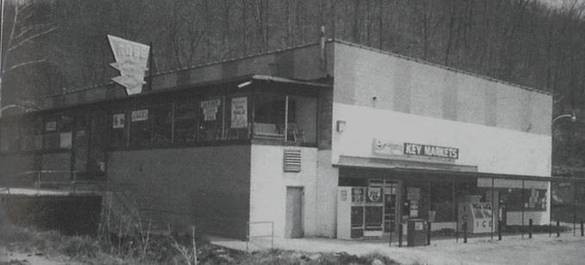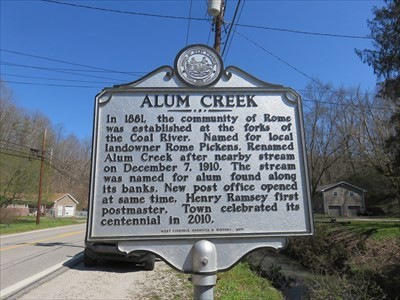 Backstory and Context
Alum Creek, WV is at the confluence of the Little and Big Coal Rivers where they form the Coal River. The original name of this small town was Rome and was founded by the Childress family in the 1890s.  
The Chesapeake and Ohio Railroad built a railroad up the Coal River in the early 1900s to ship coal out of the coal fields in Logan and Boone County to St. Albans. The railroad went through the town of Rome, past the Forks of Coal. The town formed a Town Council and changed their name to Alum Creek in 1910. 
Sometime around 1922 a set of bridges were built to cross the rivers. Some of those are still there. Camp Walhonde was established one mile east of the city on Coal River in 1926. It was sold to Union Carbide in 1946 and renamed Camp Cliffside (Kanawha County Images, 353).  
Route 119 was constructed through Alum Creek in the mid-1980s.  Even though the decline of the coal industry has left an impact on Alum Creek's residence, the construction of Route 119 through the town has helped. 
The Holley Hills Estate which is on the National Register of Historic Places is near Alum Creek. 
Sources
Cohen, Stan. Kanawha County Images: A Bicentennial History 1788-1988. Pictorial Histories and Kanawha County Bicentennial: Charleston, WV. (1987). 353. Print.
Image Sources
"Alum Creek."Waymarking.com. Accessed September 29, 2020. https://www.waymarking.com/waymarks/WMY2T8_Alum_Creek.

Additional Information