1883 New York Harbor Marker
Introduction
This historical marker shares the story of the creation of the Brooklyn Bridge and offers a stunning view of New York Harbor and Manhattan. The marker is accessible from the Brooklyn Bridge Promenade and pays tribute to the once independent city of Brooklyn and its early history. Brooklyn was the third-largest city in America at the time of the 1880 census and was a center of industry, commerce and cultural diversity.
Images
Barry Swackhamer took this photo of the 1883 New York Harbor Marker in 2012.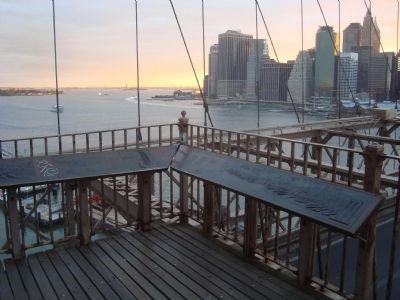 Brooklyn Then and Now-for more information about this book, which combines historic photos with information about the growth of the city, please click the link below.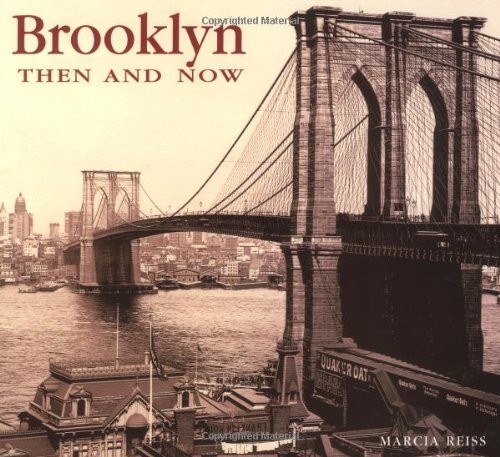 Backstory and Context
In 1883, when construction of the Brooklyn Bridge began, Brooklyn was the third largest city in the United States. Ferry lines were carrying 50 million passengers, mostly commuters, into New York City as early as 1870. There were no skyscrapers then blocking the view from Brooklyn to Staten Island and over Manhattan to the Hudson and New Jersey shore. In 1883, Brooklyn's port was one of the busiest in the world, and from the bridge, one could see ships from around the globe coming and going as well as a string of warehouses, shipyards and small factories. Governor's Island, Liberty Island and Ellis Island are all nearby.
Sources
Brooklyn Historical Society website http://www.brooklynhistory.org/
Additional Information