Wiscasset Jail and Museum
Introduction
The Wiscasset Jail and Museum, built in 1811, served as the the town's main penitentiary from 1811 until 1824 when the State Prison was constructed. The jail could hold 40 prisoners in 12 cells. Sometimes as many as 50 prisoners were held there including women. Women, the sick and mentally ill were held on the third floor and attic of the jailer's house, which was attached to the jail. The jail has been a museum since 1954 and provides visitors with a view of what the early criminal justice system was like. A highlight of the museum is the graffiti drawn on the walls by prisoners. One prisoner drew a large sailing ship and another drew a navigational map of the world. The building was listed on the National Register of Historic Places in 1970.
Images
The Wiscasset Jail and Museum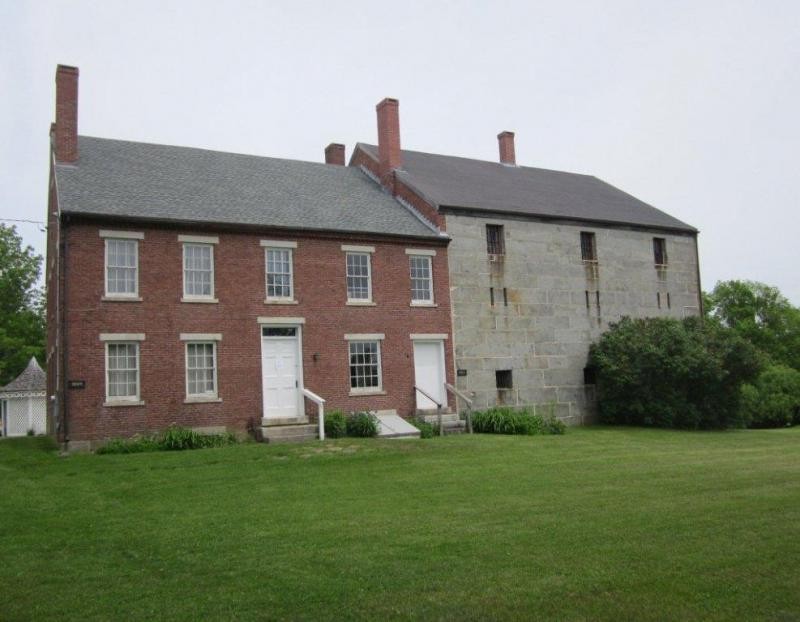 Backstory and Context
By the time the jail was built, Wicasset had become a thriving town. The lumber industry provided work and stimulated the regional economy. With this development, however, came increased illegal activity (some people could not pay back debts and they were held at the prison) and the old wooden jail was too small and insufficient. The first jailer's house was destroyed by a fire and the second, present one was built in 1837. The jail was finally closed for good in 1953.
Sources
http://www.lincolncountyhistory.org/OJAboutBuilding.html John W. Briggs. "Wiscasset Jail and Museum," National Park Service - National Register of Historic Places. 1-26-15.
Additional Information