Castle Halloween Museum
Introduction
The Castle Halloween Museum offers a collection of more than 35,000 artifacts related to the history of Halloween. The exhibits tell the story of the holiday with a variety of vintage items as well as those from the modern era, including physical artifacts as well as film and video. There is also a research library and gift shop. Although its collection is vast, the museum staff are conscientious to make each display appropriate for families.
Images
This is Castle Halloween's emblem.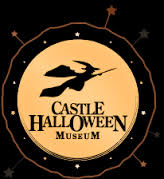 The building that houses the museum.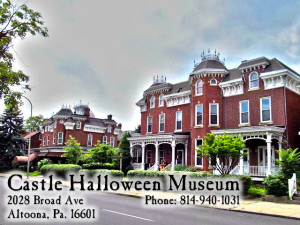 Backstory and Context
This museum has many different collections varying from famous movie artwork to nostalgic pieces from many people's childhood. The museum covers many different topics of Halloween, including other cultural versions or equivalents of Halloween, and not just the Americanized version of the holiday. Castle Halloween also houses a collection of Day of the Dead artifacts and memorabilia.

The museum has a collection of American pieces that often have interesting and varied stories behind them. One of the museum's most extensive collections are an assortment of face jugs that were used during the prohibition era. There is also an extensive assortment of artifacts related to voodoo and artifacts and replicas of artifacts related to the Salem trials of accused witches in the colonial era. Castle Halloween also has many paintings and artwork from not only the United States but also from all over the world as well.

All the artwork is wide-ranging, and each have different stories behind them. The museum has some artwork that could potentially be offensive to certain viewers, but it is great for an overall view of Halloween from different cultures and people. It is a small museum, but it is ever growing, and things are constantly changing and being arranged to fit the many numerous themes that the museum offers.
Sources
Robinson, Dave. Altoona, Pennsylvania: Castle Halloween Museum. Roadside America. December 05, 2016. Accessed November 06, 2018. https://www.roadsideamerica.com/tip/55561.


Additional Information