Idaho Potato Museum
Introduction
Idaho is known as the potato capital of the world, an agricultural tradition that is celebrated by the Idaho Potato Museum. The museum is located in the former Short Line Railroad Depot, a historic railroad building that was built between 1903 and 1913. The depot was purchased by Union Pacific Railroad. As rail traffic declined in the late 1970s, the Union Pacific donated the building to the residents of Blackfoot. After years of planning, the Idaho Potato Museum opened in 1988.
Images
The large potato that denotes the name of the Idaho Potato Museum, located in Blackfoot, Idaho.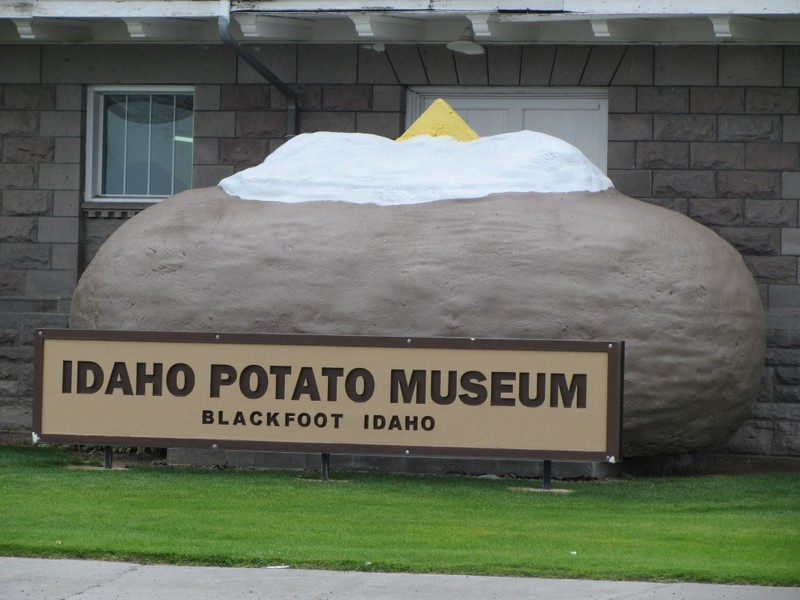 The welcome sign outside of the Idaho Potato Museum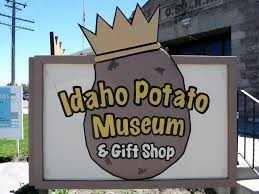 Backstory and Context
The Idaho Potato Museum is located in the former Oregon Short Line Railroad Depot. After Union Pacific Railroad donated the building to the residents of Blackfoot, it became home to a museum dedicated to the state's unique agricultural history. The museum opened in the summer of 1988 for a trial run. The trial was a success, with the first exposition bringing in roughly 2,000 visitors from Blackfoot and surrounding areas. The first opening had placeholders instead of displays that included tabs and signs with ideas for exhibits. In 1989, the museum officially opened for tourists, with the first public opening drawing in over 5,000 visitors.

The museum was the site for the potato expo; however in 2002, the potato exposition board was officially dissolved and is now known as the Potato Museum Inc., and trades under the name Idaho Potato Expo.

Exhibits in the museum include the largest potato crisp (measuring in at 25 and 14 inches big, and donated by the company Pringles of Procter and Gamble), a timeline of potato consumption in the United States, and many more. The museum also features a gift shop that sells many potato themed gifts and merchandise. 1

Sources
"Idaho Potato Museum." Wikipedia. Wikimedia Foundation, 21 May 2015. Web. 12 Nov. 2015. .
Additional Information