Old Courthouse Heritage Museum
Introduction
Built in 1912, the Old Courthouse Heritage Museum chronicles the long history of Citrus County, from the prehistoric times, to the pioneer days of the 19th century, and to the impact of the film and citrus industries. The building's design incorporates a number of styles and is considered eclectic. The building also houses the city archives and special collections. It is the oldest structure in Inverness and its construction was a symbol of the prosperity of the county at the time. A part of the film, Follow the Dream, starring Elvis Presley, was filmed in the courtroom on the second floor in 1962. The building was listed on the National Register of Historic Places in 1992.
Images
The Old Courthouse Heritage Museum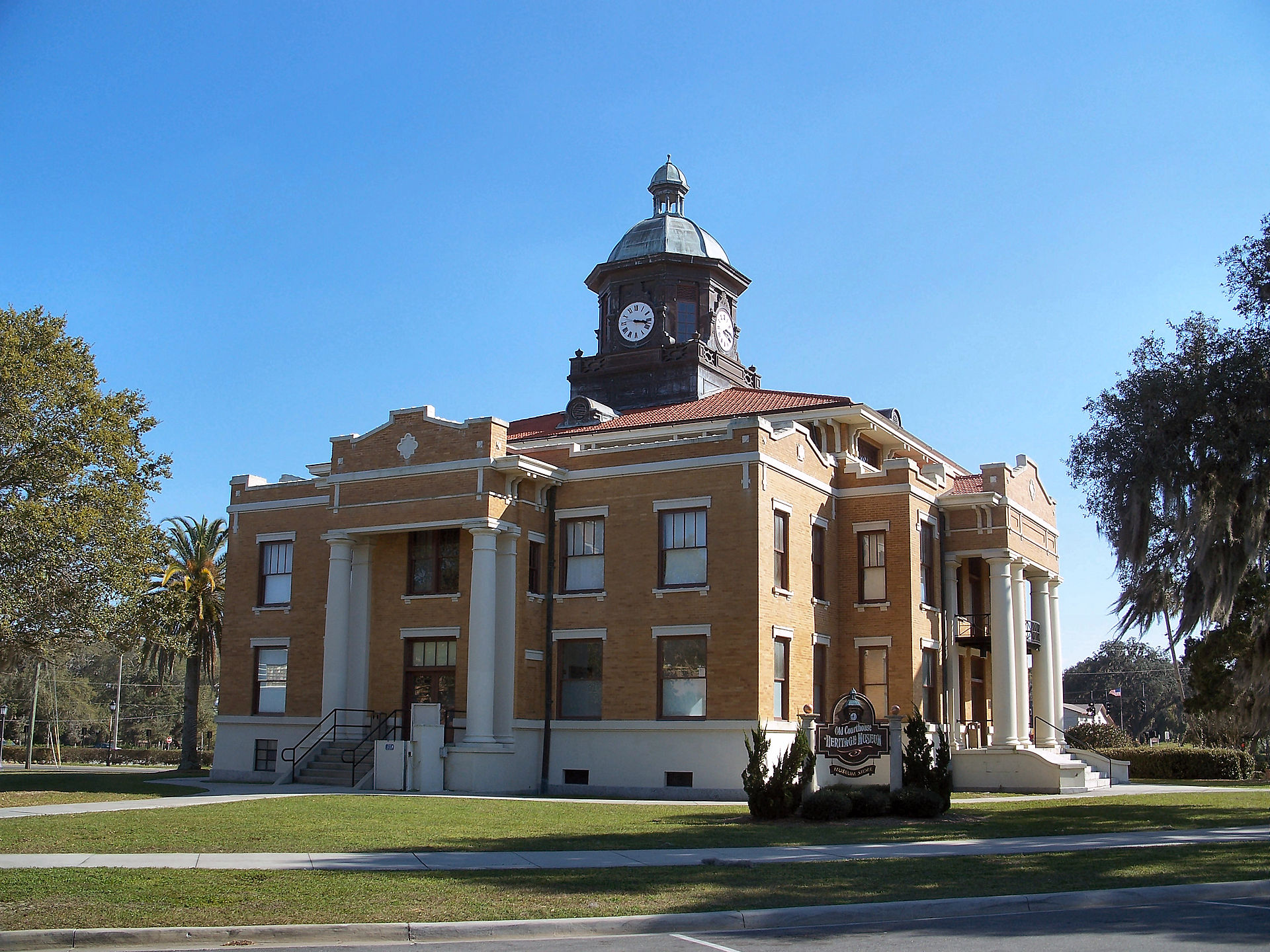 Sources
http://www.cccourthouse.org/courthouse-museum.php Barbara E. Mattick. "Citrus County Courthouse, Old," National Park Service - National Register of Historic Places. 4-17-92.
Additional Information