Freedom House (1970-2015)
Introduction
In 1970, this historic Baltimore rowhouse became known as "Freedom House" for its role in hosting civil rights meetings and organizations. In the previous two decades, this building was home to the local chapter of the NAACP and the place where national civil rights leaders like Martin Luther King, Jr. visited while in the city. In an earlier period, the home was owned by Harry S. Cummings, Baltimore's first Black city councilman. Cummings lived in the home from 1899 to 1911. Despite the efforts of local activists and advocated of historic preservation, Bethel AME church demolished the property in 2015. The property was donated to the church by civil rights activist Lillie Mae Carroll Jackson in 1977.
Images
Despite the efforts of the Marble Hill Community Association and others, this historic home was demolished in 2015.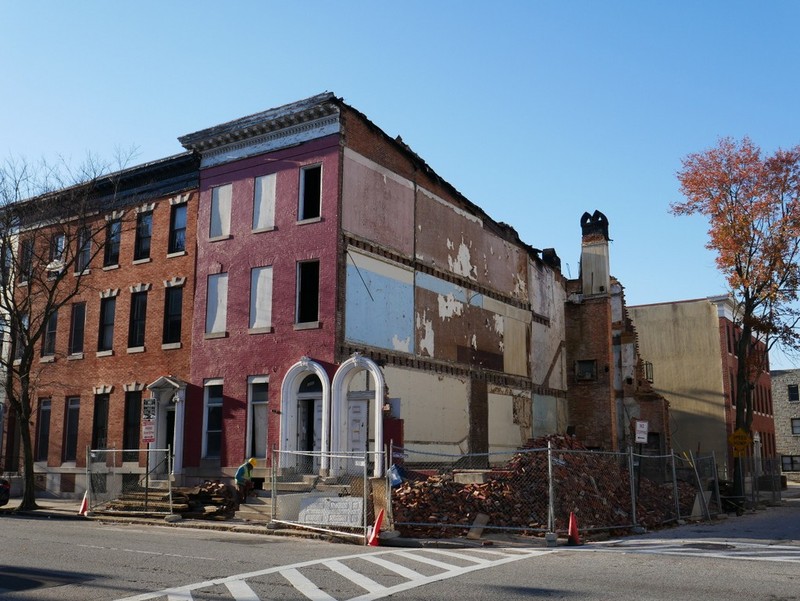 Backstory and Context
The building's physical condition deteriorated to the point that civic organizations considered it both dangerous and a liability to its owner. The church made the difficult decision to demolish the building owing to its deteriorating condition and estimated cost to preserve and restore the historic building. The demolition has led to an increased awareness of other historic sites throughout the city, as well as the difficult decisions that must be made if resources to preserve historic sites are not available.
Sources
Baltimore Heritage website, http://baltimoreheritage.org/preservation/remembering-the-story-of-the-freedom-house/ accessed 11/27/15
Additional Information