Chazen Museum of Art
Introduction
The Chazen Museum of Art houses and preserves collections that influence the programs and exhibits offered there. The museum's mission includes their desire to "...present related educational programs in support of teaching, research, and public service mission of the University of Wisconsin-Madison." The Chazen Museum of Art is accredited by the American Alliance of Museums.
Images
The Chazen Museum of Art opened in 1970 and was originally called the Elvehjem Art Center until 2005 when the museum was expanded.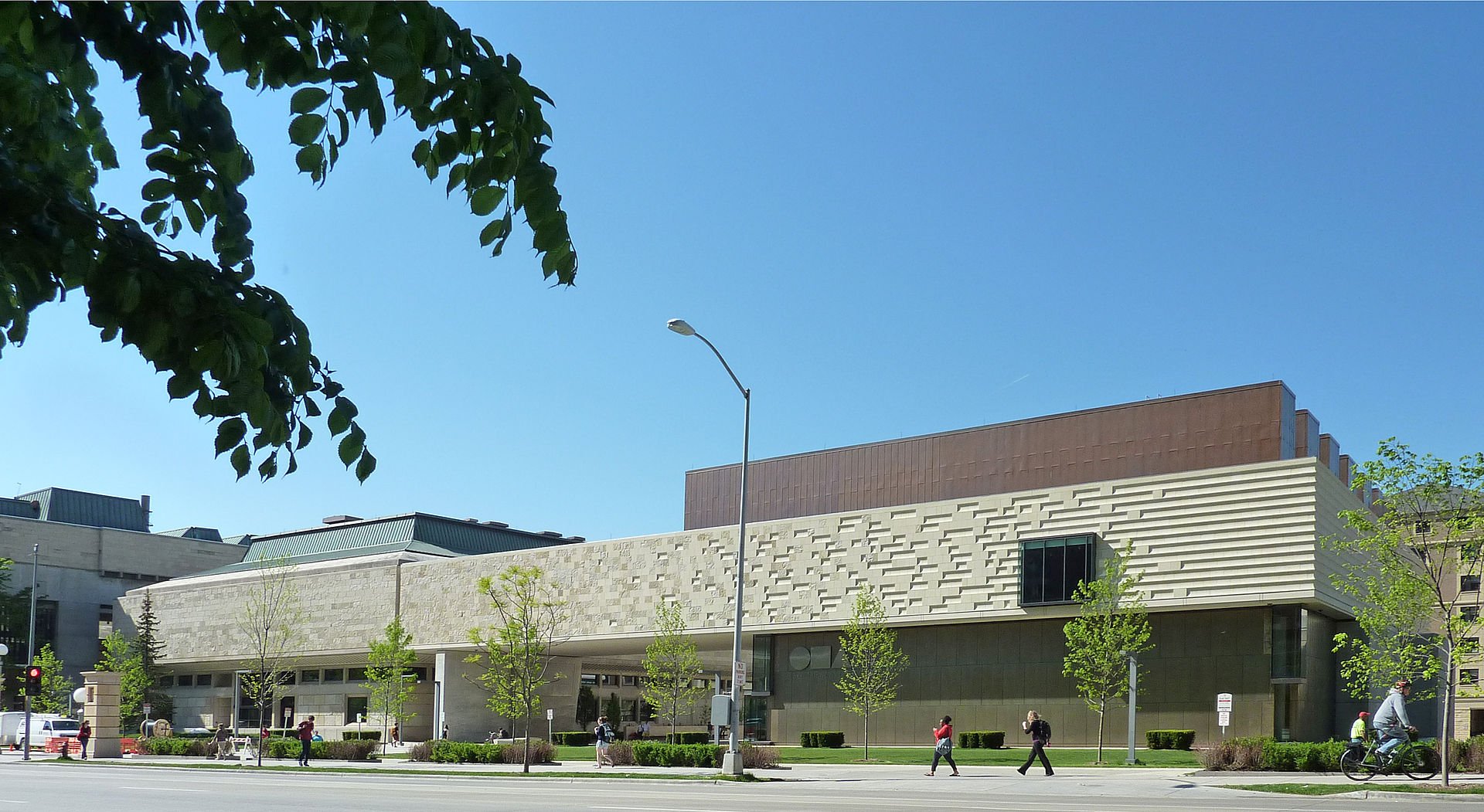 Backstory and Context
The Chazen Museum of Art opened was established as an extension of the University of Wisconsin-Madison to further the fine art education at the university. Originally named the Elvehjem Art Center, the museum's main focus was to further education, provide research opportunities, and offer a wide range of programs that would enrich the public. It was renamed the Elvehjem Museum of Art in 1978, and then officially changed to the Chazen Museum of Art in 2011.
The original building that house the Elvehjem Art Center was expanded in the beginning of the twenty-first century. The expansion was actually a separate building from the original structure. Instead of leaving the two structures separate, a bridge gallery was built between them and linked the two. The gallery is home to pieces from the museum's collection. Because of these additions, the size of the museum doubled.
The museum has a collection that numbers over 20,000 pieces of art. There is a permanent collection showcased year round, and it includes paintings, sculpture, photographs, and more. In addition, temporary exhibitions are also showcased to present visitors with a continually changing experience and to display its growing collections.
Sources
"About the Chazen Museum of Art." Chazen Museum of Art. Accessed December 11, 2015. http://www.chazen.wisc.edu/about/

"Chazen Museum of Art Mission." Chazen Museum of Art. Accessed December 11, 2015. http://www.chazen.wisc.edu/about/mission/
Additional Information