Holliday-Dorsey-Fife House Museum
Introduction
The Holliday Dorsey Fife House Museum—located on the town square in Fayetteville, Georgia—is a cooperative project of the Fayetteville Downtown Development Authority and Fayetteville Main Street Program. The house, open for tours, interprets the story of the families that were connected to the home and local history. Built in 1855, the house is listed on the National Register of Historic Place.
Images
Holliday-Dorsey-Fife House Museum from the front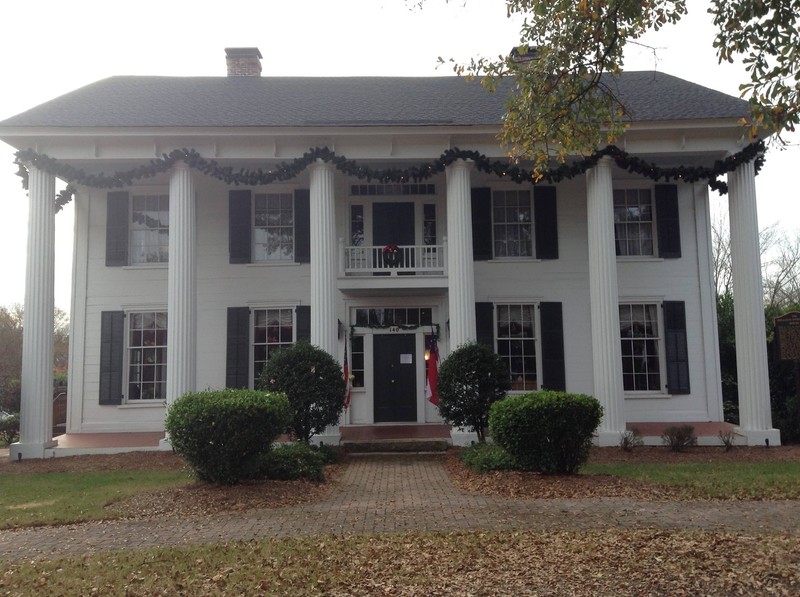 Holliday-Dorsey-Fife House Museum from the back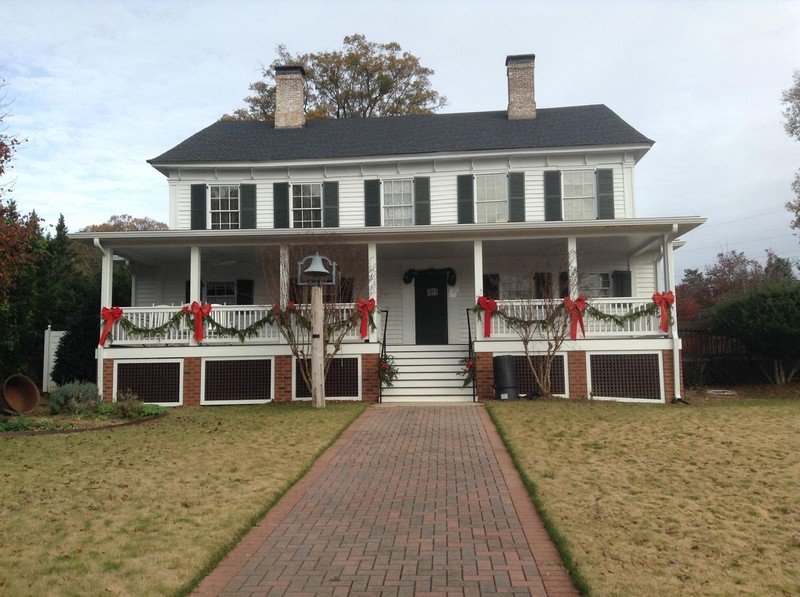 Backstory and Context
Built in 1855 by the Holliday family, the house gets its name from the three main owners that lived there: John Stiles Holliday, a doctor and uncle of the infamous "Doc" Holliday; Solomon Dawson Dorsey, a Confederate colonel; and Robert E. Lee Fife. There are four museum rooms: Gone With The Wind, War Between the States, Fayette County History and Genealogy (of the three former owners).

The City of Fayetteville purchased the Holliday-Dorsey-Fife House in the summer of 1999 and turned it over to the Downtown Development Authority. After securing a private donation, the home was restored and was opened as a museum in May 2003.
Fayetteville received Main Street designation in 1996. Since then, the downtown square has undergone a transformation process. Much of the downtown streetscape has been restored and many new businesses have been welcomed. The vision of Main Street is to re-establish the downtown area as the historical and cultural center of the county by creating a vibrant, thriving destination where culture, history, and commerce co-exist. The Holliday Dorsey Fife House Museum is an example of Main Street's efforts to bring culture to the community.
Sources
http://www.exploregeorgia.org/listing/2484-holliday-dorsey-fife-house-museum http://www.hdfhouse.com/
Additional Information