George A. Power House
Introduction
The Power Cabin is a rehabilitated log cabin located near the Chattahoochee River. It is one of the Cobb County's few remaining log cabins. The cabin is not open to the public and is owned by Cobb Landmarks and Historical Society.
Images
George Abner Power with his fiddle, behind his house in Land Lot 217 (Power Family Collection).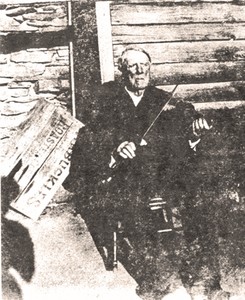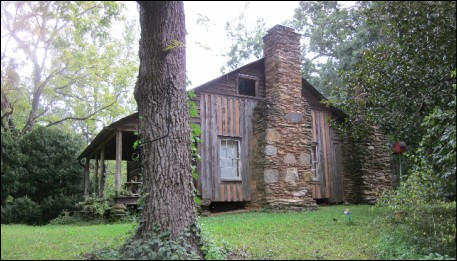 View of the George Power House in 1971 (Washburn Collection).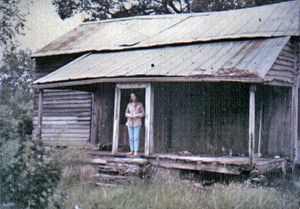 Backstory and Context
This cabin is one of the rare examples of a one room log house remaining in Cobb County. More broadly, it is an excellent example of mid-19th century log architecture in Georgia. The cabin has historic additions, logs, chimneys, stone piers and wood flooring. In addition, there is an 1860s hand-dug well, gardening area and enormous hardwood trees throughout the property.
William Power originally acquired the house in trade for a shotgun. His daughter Martha Jane and her husband Jeptha C. Jackson moved in shortly after their marriage in the late 1840s. After her husband's death in 1888, Mrs. Jackson continued to run their farm. In 1924, she died at age 96.
The house and land remained in the Power family until 1997. At that point, the land was conveyed to the Trust for Public Land. Most of the property was donated by the Trust to the National Park Service in October 1997. In 1999, the Trust donated the Power Cabin and remaining 2.5 acres to the Cobb Landmarks and Historical Society.
Sources
http://www.cobbonline.com/power.html http://www.cobblandmarks.com/our-properties.html
Additional Information