Ancient Africa, Enslavement and Civil War Museum
Introduction
The Ancient Africa, Enslavement and Civil War Museum is dedicated to preserving and educating the public about African American history from ancient civilizations in Africa through the Civil War. It is located not far from the Edmund Pettus Bridge, where, in 1965, voting rights activists were severely beaten by police as they tried to march across the bridge. The museum aims to give visitors a greater understanding of slavery and the impact it has had on American history.
Images
Ancient Africa, Enslavement and Civil War Museum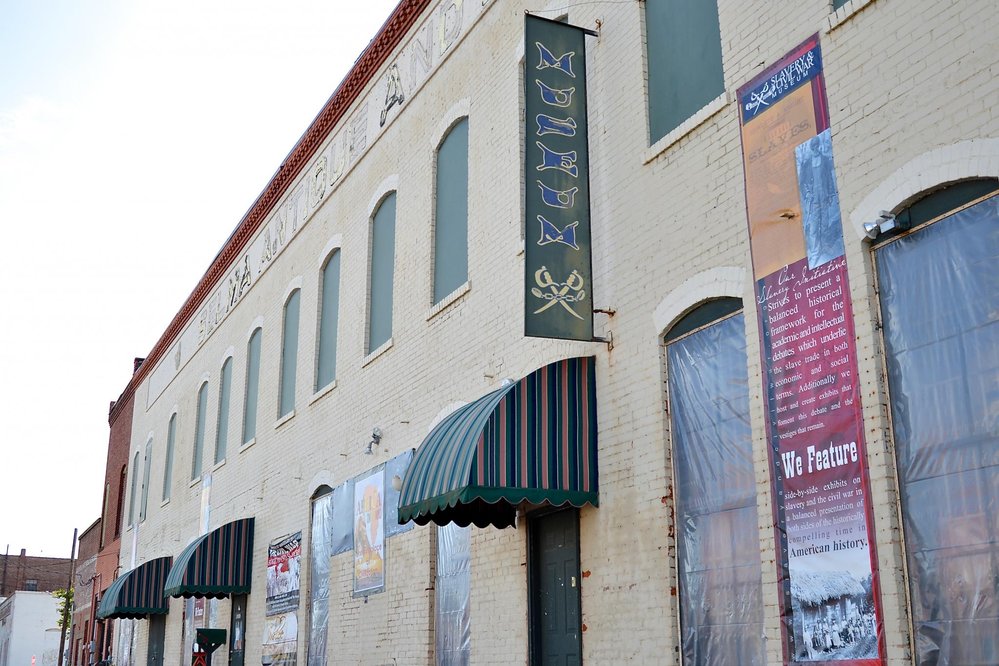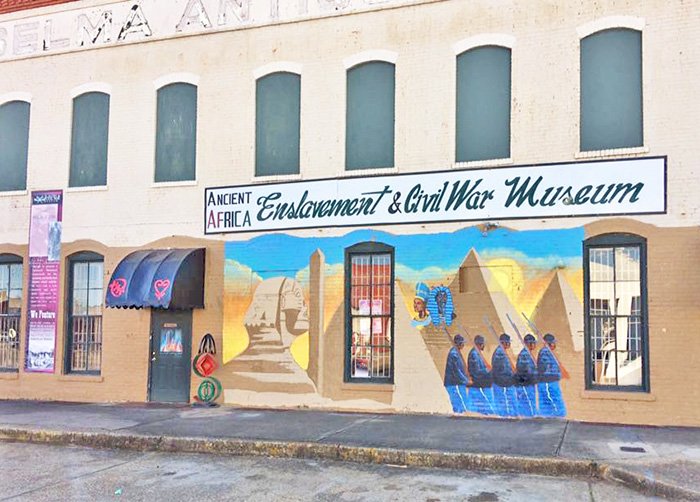 Backstory and Context
This sister museum to the National Voting Rights Museum, this museum houses exhibits that depict historical, topical, and provocative impacts and occurrences during slavery in America. The museum experience begins in ancient Africa, with the builders of pyramids, remarkable structures, and cultural treasures Visitors will hear the story through song, visuals and interactive engagement. Totally unfunded, the museum relies on the creativity of local artists, storytellers, and musicians to place the visitor in the heart of the story.
A makeshift slave ship, Door of No Return, auction blocks, and plantation and rebellion scenes incite the imagination and move the human spirit to find the truth without the bitter pill of hate and retribution.
The stories in the Hall of Resistance at the museum are captured in the "Resistance" song that is a creative reminder to youth to resist drugs, alcohol, violence and other vices that can limit the human potential. The song is one of the many songs in their self-published book, "There's A River Flowing." The museum partnered with the Perry County School System to bring the history of resistance into the classroom through music and the arts. The songbook was written with the help of students to guide the infusion of that history into the classroom. More than 50 years after the U.S. Supreme Court considered in Brown v. Board of Education the white doll/Black doll experience's adverse impact on Black children in segregated schools. The museum is very active in the community and has events planned regularly.

Annie Pearl Avery, an original member of the Student Nonviolent Coordinating Committee who worked with Dr. Martin Luther King, Bob Moses, James Foreman, and other Civil Rights legends, works at the museum under a senior citizens program.
Sources
http://www.aaecwm.org
https://www.ncrp.org/2016/06/transforming-lives-human-spirit-ancient-africa-enslavement-civil-war-museum.html

Additional Information