Sturdivant Hall
Introduction
Sturdivant Hall is one of the finest Greek Revival houses in the southeast. It was built between 1852-1856 by Colonel Edward Watts and designed by Thomas Helm Lee, who was a cousin of Confederate General Robert E. Lee. Today, it is a house museum featuring period items and furnishings. It was listed on the National Register of Historic Places in 1973.
Images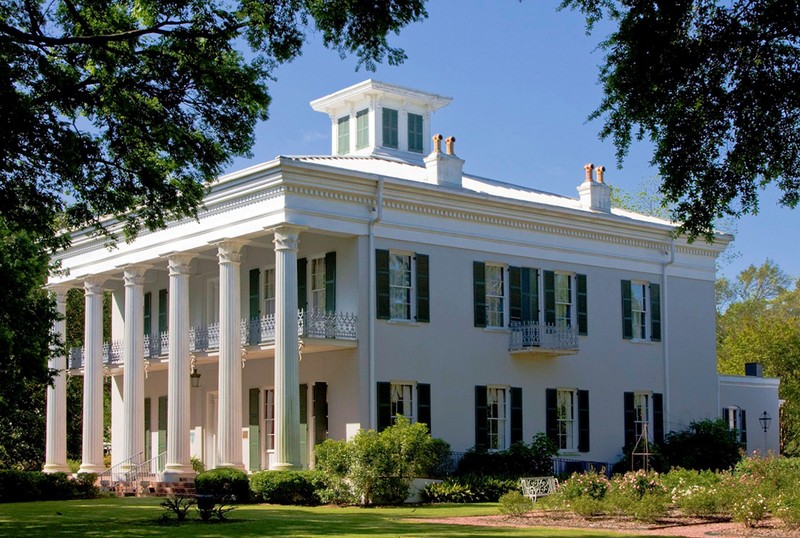 Backstory and Context
In 1864, the Watts family moved to Texas and the house was bought by John Parkman, the President of the First National Bank. After the Civil War, the federal government deposit a large amount of money Parkman's bank to help fund local Reconstruction efforts. Parkman began to participate in cotton speculation and subsequently lost a lot of money. He was arrested and imprisoned. His supporters managed to free him from the jail but he was killed before he could reach the river. Other private owners lived in the house until 1957 when the city bought it using some money bequeathed to the city from local resident Robert Daniel Sturdivant, for whom the building is now named.
Sources
https://en.wikipedia.org/wiki/Sturdivant_Hall Donna R Causey. "Kathryn Tucker Windham [film] tells the ghost story of John Parkman who haunts beautiful Sturdivant Hall in Selma, Alabama," Alabama Pioneers. 10-8-15. W. Warner Floyd. "Sturdivant Hall," National Park Service - National Register of Historic Places.
Additional Information