End of the Oregon Trail Historic Marker
Introduction
This historic marker is located in the northwest corner of Sylvester Park and features a bronze plaque within a granite boulder. The monument was created by the local chapter of the Daughters of the American Revolution (DAR), Sacajawea Chapter, and dedicated in 1913. The monument honors pioneers who arrived in the Puget Sound area after traveling over two thousand miles from Missouri to Oregon. The DAR partnered with Ezra Meeker in this endeavor.
Images
This marker is located in Sylvester Park, once the original town square and land donated to the city by Edmund Sylvester.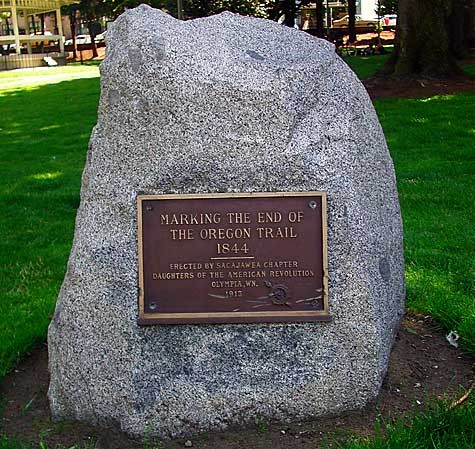 Learn more about the Oregon Trail with this New York Times bestseller-click the link below to learn more about this book.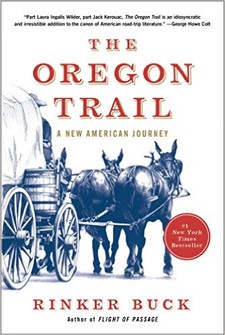 Backstory and Context
A small number of explorers, missionaries, trappers, and settlers arrived in Oregon territory in the later 1830s and early 1840s. The first large orgainzed groups of settlers left Missouri and traveled the Oregon Trail from 1843 to 1869, when the transcontinental railroad made the trail obsolete. Over 500,000 settlers made the overland trip across the trail to Oregon Country and California in covered wagons prior to the completion of the railroad.
Additional Information