Washington Women Win the Vote Historic Marker
Introduction
This historic marker commemorates the actions of suffragists in the state of Washington who successfully lobbied the state legislature in the early 1900s. Here at the former state capitol, the legislature approved a measure that placed the question of women's suffrage on the ballot. Thanks to the continued efforts of progressive women and men who supported equal suffrage, the male voters of the state approved the ballot initiative on November 8, 1910.
Images
This historic marker is located in front of the former state capitol across from Sylvester Park.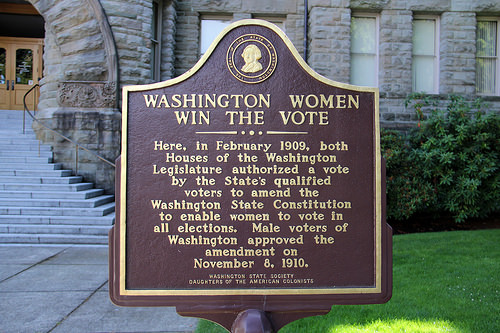 Suffragists in Seattle participate in a march in 1909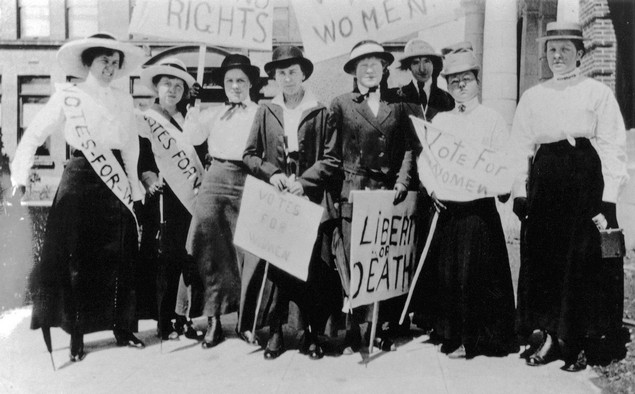 This book, linked below, features several chapters on early suffrage victories in the American West.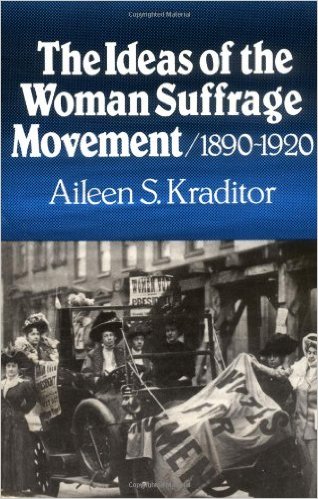 The national suffragist publication Votes for Women celebrates the victory in Washington, which appears hear as a newborn joining the "family" of other states that had approved equal suffrage.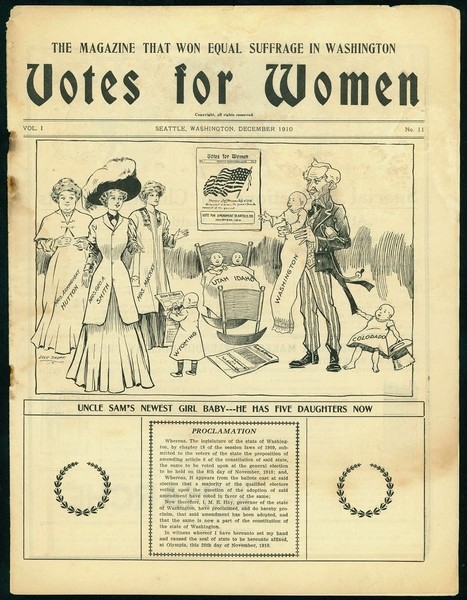 Additional Information