The Westcott Theater
Introduction
The Westcott Theater was built in 1919. Originally a movie theater, it is now used as a venue for live music. The venue features a variety of music from different genres, ranging from electronic to rock to acoustic and indie music. However, it has been featuring more electronic music since 2011. The Westcott also has been known to feature local artists as openers for main events that have the potential to draw a large audience. Tickets can be purchased through their official website, listed below. Private events can be held at the Westcott upon inquiry.
Images
The Westcott over the years.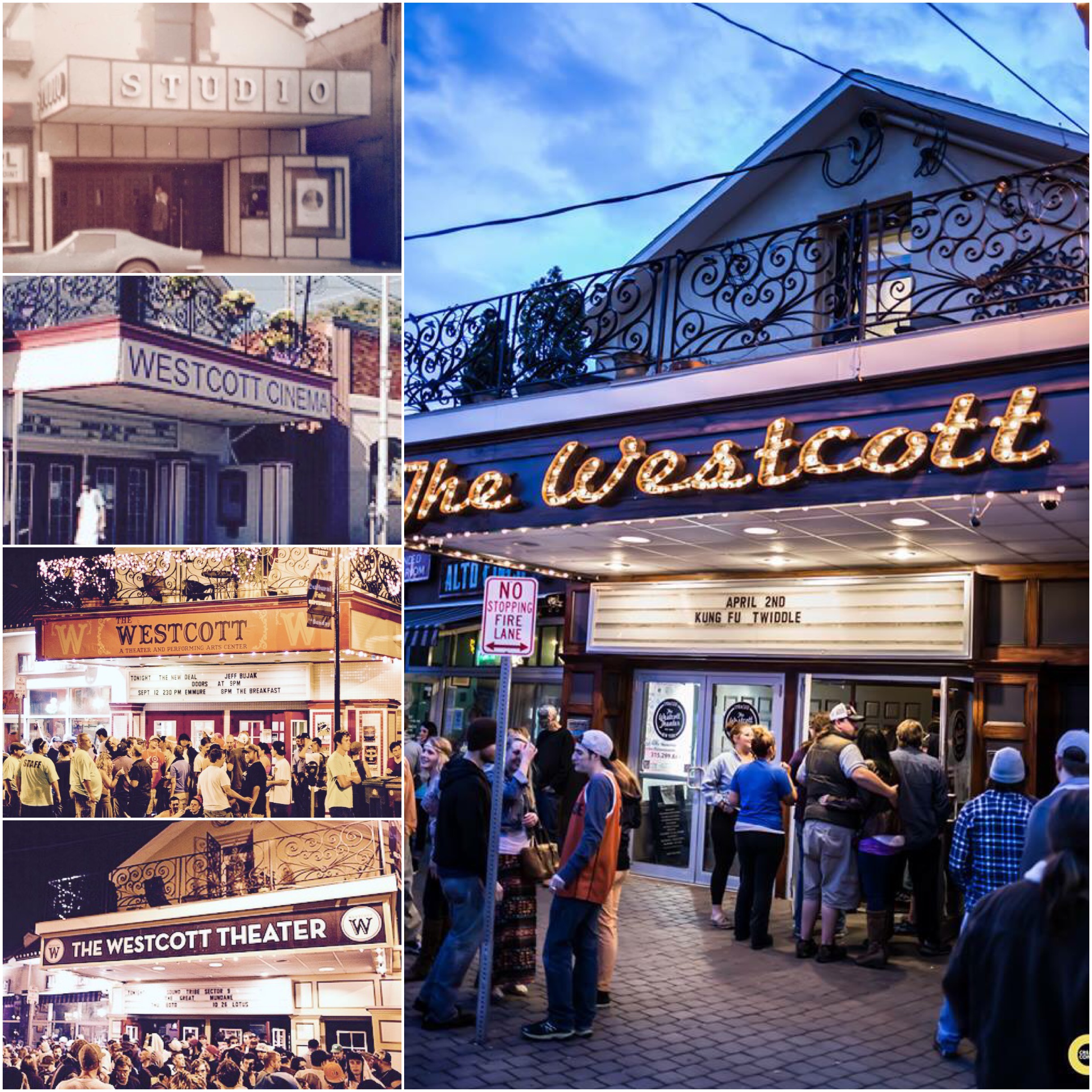 This is what the Westcott Theater looks like today (as of 2016).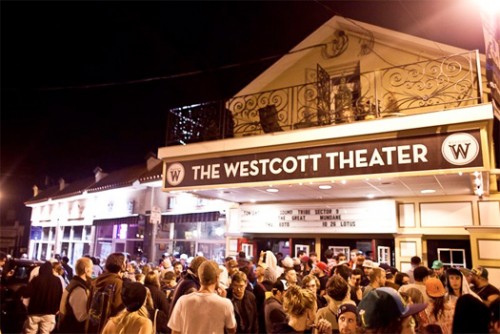 Backstory and Context
The Westcott Theater was originally constructed as a movie theater in 1919. It has changed ownership through out the years, but has always been a mecca for entertainment. What was once a movie theater was renovated in 2007 and reopened in 2008 as a live music venue. Main renovations consisted of removing the seats and old screens that films were projected on, and installing a bar. The Westcott's home is Syracuse, New York and has become known state wide. The Westcott Theater has hosted a vast variety of musical groups from different genres; concerts from everyone from Skrillex and Bassnectar, to Grace Potter and even The Red Jumpsuit Apparatus.
1 The Westcott has a reputation for featuring national and local acts.
The Westcott has an abundant of positive reviews:

"Great food selections within a block in either direction too."
"Great location in the heart of Westcott street, and gets some good bookings."
"The staff is friendly, professional and caring."
"I've been to some of the most memorable shows/concerts in my life there. The staff is friendly, professional and caring. They provide a safe environment and I always see many people I know there and have a great time!"2

The Westcott is credited with being one of the most consistent venues, putting on an average of one hundred and twenty shows per year.
3
The venue attracts people from all over the state, particularly Upstate New York college students. The Westcott underwent another remodel in the summer of 2014, this time two additional bars were added, removable seating, lighting tresses, live sound functionality, and generally all facilities were improved. The Westcott's updates have provided a comfort level for audience members that matches the ambiance of the shows that take place there. For example, the Westcott can make accommodations in seating if a guest cannot stand during the duration of the show (since all shows are general, standing admission). With the new all hardwood green room, lobby, and
new marquee, The Westcott has been restored to the luster of its original construction.1 The renovations have also allowed for an increase in capacity to 700 people.
Sources
1. http://thewestcotttheater.com/ 2. https://www.google.com/webhp?sourceid=chrome-instant&ion=1&espv=2&ie=UTF-8#q=the+westcott+theater&lrd=0x89d9f3b8ae13d4f1:0x9330797e7f7254d3,1,, 3. Baker, Chris. The Syracuse Post-Standard, New York, September 26, 2013
Additional Information